Set of 3 Webinars on Project Management
Project Management For Non-Project Managers
Presented by Rebecca Staton-Reinstein
Today, much work in organizations is organized as a project although it may not be called a project. Often, through years of downsizing, people with in-depth special knowledge in critical areas are no longer available. The work still needs to be performed when needed, so someone is assigned. Thinking about these special, periodic assignments as projects and applying the approaches of project management helps the person in charge systematically organize work, people, and stakeholders to get the job done successfully. Anyone can use the basic tools of project management to make their work more efficient and effective.
Project management is the art and science of getting results by following a roadmap laid down to turn customers desires or organizational goals and needs into concrete products and services by following established procedures in a defined sequence. The Project Management Institute brought active practitioners together to produce the Project Management Body of Knowledge, PMBOK, which is used around the world on all sorts of projects of varying sizes, with or without software support tools. Acquire the basic tools and approaches of PMBOK to turn special assignments into projects, which you can manage successfully to get the required results.
PM Skills for BAs-Planning, Estimating, and Controlling BA Work
Presented by Robin F. Goldsmith
Is poor project management impacting your effectiveness? What can you do about it? How's that working out? Historically, Business Analysts (BAs) and Project Managers (PMs) focus on and are trained in separate skill sets. BAs focus on requirements definition, whereas PMs concentrate on budgets, schedules, resources, and tasks. Having both PM and BA present on a project presumably enables covering all bases with a more efficient specialized division of labor, and sometimes each is explicitly precluded from the other's turf.
In fact, though, PMs can't and shouldn't do all the project managing needed; and consequently, BAs often lack enough time or resources to perform effective business analysis. Instead, each project role, including BAs, needs to take some of the responsibility for managing their own activities and cannot rely on just the PM to plan and control project work. The difficulty often starts with inadequately identifying the BA work actually needed and estimating the work's resources, effort, and duration. While these all seem like PM responsibilities, too few PMs understand how to do them; and unfortunately, too few BAs know either. This interactive session, helps BAs know better than the PM what BA work needs to be done, what it will take to accomplish it, and how to make sure it happens.
The effective business analysis relies on applying proficiency with skills such as eliciting, analyzing, drafting, communicating, and controlling requirements-related information. However, while such proficiency is necessary for success, it's not sufficient. The missing piece involves the similarly proficient application of project management skills-planning, organizing, directing, and controlling resources, tasks, budgets, and schedules. This interactive session provides awareness, which is the first step toward effectiveness.
Unlimited PTO – Financial, Emotional And Practical Considerations For Implementation
Presented by Laura Earley
Unlimited PTO – Considerations for Implementation – will walk you through everything you need to consider prior to implementing "unlimited" time off to your employees. The goal of this presentation is not to convince you it's the "right" thing to do, because this type of time-off program is not for everyone. Indeed, you may walk away with the sound belief that your current vacation policy is just right for your organization.
Instead, this program is designed to help you understand everything that you'll need to think about prior to communicating and implementing this type of program for your workforce. You'll understand the financial implications, compliance with other state and local leave laws, coordination with Short-Term and Long-Term Disability benefits, as well as system requirements to transition from your current program to an Unlimited PTO program. Join us to learn if this type of program is right for your organization.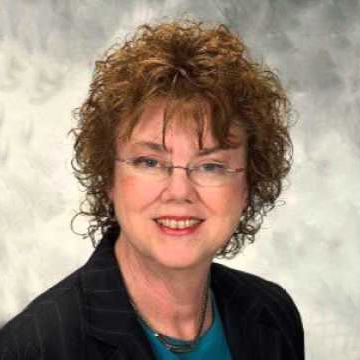 Rebecca Staton-Reinstein, Ph.D. and president of Advantage Leadership, Inc. has been both an accidental, untrained Project Manager and a trained one. She has managed a wide variety of projects and understands the pain of juggling too many tasks, relying on others for information and work with no authority to manage them, and struggling to keep too many stakeholders from spoiling the project. She has developed project management programs for her clients around the world. She developed project management for training companies, webinar providers, and conferences. She works with organizations to improve strategic leadership and planning, employee engagement, and customer delight.
Robin F. Goldsmith, JD helps organizations get the right results right by advising and training business and systems professionals on REAL requirements, project management, and leadership, risk-based Proactive Software Quality Assurance™ and Proactive Testing™, REAL ROI™, metrics, outsourcing, and process improvement. Subject expert for IIBA's BABOK® v2, he is an author of the book, Discovering REAL Business Requirements for Software Project Success, and the forthcoming book, Cut Creep: Write Right Agile User Story and Acceptance Test Requirements Right.

Laura Earley has been in the employee benefits field for nearly 25 years. She holds a Bachelor's Degree in Human Resources Management and is a Certified Employee Benefits Specialist (CEBS). Mrs. Earley is a member of the Board of Directors of the Colorado Chapter of the International Society of Certified Employee Benefits (ISCEBS) and has been President of the Chapter in 2006,2007 and 2017.

---
---
contact us for your queries :