Principles for Hiring Great People

David is a professional speaker, executive coach, and author. His unique experience and expertise include the military, academia, and business. DGR has "been there and done that."
Fighter pilot in the USAF, 208 combat missions, DFC
Founder & CEO of three companies
Best-selling author:
The CEO Code
Idiot's Guides: Management Skills
Regional Manager & Management Advisory Council, Merrill Lynch
Commercial & residential real estate developer
MBA in finance from California State University
Studied with Peter Drucker at Claremont Graduate University
An adjunct instructor at six colleges in the Southwest United States
Lived & worked in Europe for three years and Asia for one
David has an uncanny ability to relate, cut through the fog, and gently share new alternatives that work. Scores of sophisticated, successful, and sincere executives have enjoyed and profited from DGR's guidance.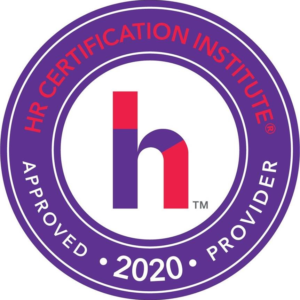 This webinar has been approved for 1.50 HR (General) recertification credit hours toward aPHR™, aPHRi™, PHR®, PHRca®, SPHR®, GPHR®, PHRi™, and SPHRi™recertification through HR Certification Institute® (HRCI®). Please make note of the activity ID number on your recertification application form. For more information about certification or recertification, please visit the HR Certification Institute website at www.hrci.org.
For any further assistance please contact us at support@grceducators.com


People are the primary resource and solution to all of your goals and dreams. It all starts with your ability to hire great people. The better you get at hire, the better everything turns out.
You will learn critical elements, practices, and insights on how to hire the best people. Quality people will make your job easier, the organization better, and produce at a level of excellence most people only dream about.
By pushing your own comfort zones, learning new skills, and having a clear focus, a deliberate plan, and the skills to execute you will succeed. The entire hiring process will be plainly explained, details of each procedure will be discussed from top to bottom. You will have the necessary confidence and insight to know when to say, "No" and when to give the green light to proceed you will produce great results.
It is up to you to master the techniques, this webinar will give you that opportunity with practical examples of exactly how to do it.
Areas Covered
How to find great people
How to qualify candidates
How to select the best and separate the less qualified
How to interview and create a maximin understanding of the candidates
How to evaluate and rank each candidate
Designing a hiring process that works, with real-life examples
Getting other people involved in the process
The best way to use assessments, tests, and exercises
Effective communication from start to finish
Who Should Attend
CEO, President, Vice Presidents, Leaders, Managers, and Supervisors. As well as those who have been identified as future leaders within your organization.
---
---
contact us for your queries :