Legally Terminating Employees: 10 Complex Issues You Must Know
Stuart Silverman has been practicing law for over 30 years and is the principal of the Law Offices of Stuart M. Silverman, P.A., located in Boca Raton, Florida. The emphasis of his practice is in the area of labor and employment law, and business and commercial litigation. Mr. Silverman has represented both private and public employers, as well as individual employees in a whole host of complex business disputes and employment settings at administrative levels, and state and federal trial and appellate courts. His extensive employment litigation experience includes claims under age, race, sex discrimination, wage and hour claims, whistleblower and retaliation claims, ADA and FMLA claims, public employee's claims, as well as disputes under employment contracts, non-compete agreements, trade secrets disputes, and partnership breakups. Mr. Silverman is a frequent speaker on his areas of practice.
Mr. Silverman is also a member of the Workplace Violence Prevention Institute (WPVI), a group formed to investigate solutions and strategies from a proactive and systemic perspective to minimize the risk of workplace violence, specifically violence caused by employees or former employees. He earned his B.A. degree, with high honors, and his J.D. degree from Rutgers University. Mr. Silverman is admitted to The Florida Bar and the U.S. District Court for the Southern District of Florida.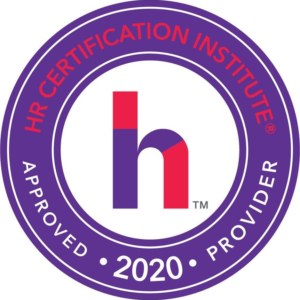 This webinar has been approved for 1.00 HR (General) recertification credit hours toward aPHR™, aPHRi™, PHR®, PHRca®, SPHR®, GPHR®, PHRi™, and SPHRi™ recertification through HR Certification Institute® (HRCI®). Please make note of the activity ID number on your recertification application form. For more information about certification or recertification, please visit the HR Certification Institute website at www.hrci.org.

Employers must terminate employees from time to time in order to run their businesses effectively. In today's litigious world, terminating employees is an emotional and legal minefield for managers and supervisors. Even subtle differences in preparing for and conducting terminations can impact greatly the level of legal risk, and whether an employer faces a claim that may cost six figures (or more) in potential liabilities and litigation costs. This webinar will give you knowledge on basic employment laws at the federal & state level and practical strategies about the process of termination in order to avoid legal liability reduce the risk of employment lawsuits and reduce the risk of workplace violence.
Areas Covered
Type of Employees being terminated (At-Will, Government, Contract)
Review of the Company Termination Policy: Different termination reasons
Federal & State Laws Related to Wrongful Termination
Discipline process and termination paperwork
How to conduct a termination meeting
Severance Pay, Waivers of Legal Rights and Unemployment Claims: Key considerations for individual terminations and group layoffs
Post-termination legalities
Workplace violence
Who Should Attend

Business Owners/Operators
HR/Personnel Managers
Department or Unit Managers
Hiring Managers
Any Manager or Employee with the responsibility of terminating other employees
Why Should Attend
Terminations – whether they involve a single employee or a large-scale layoff – are never easy. Although it is one of the most displeasing sides of business management and ownership, it is sometime absolutely necessary. Along with the emotional stress they cause, terminations can also pose enormous legal risks. Whether its insubordination, poor performance, or incompatibility you need to ensure that you and your managers know how to handle this task effectively, legally and safely.

---
---
contact us for your queries :