Legal Documentation Techniques: If it Wasn't Documented, it Didn't Happen

Dr. Chartier is the Principal of HRinfo4u, a human resource consulting firm and a well-known educator and speaker. As a consultant, he works with organizations to improve the effectiveness and efficiency of their human resource function. He has worked extensively in designing, developing and implementing human resource program, procedures and systems for smaller and mid-size firms up and down the Hudson Valley.
Greg is a thought provoking professional speaker and his wisdom and insights into management and leadership make him an electrifying speaker and seminar leader. His seminars are customized to reinforce company mission, vision, values and culture and the content is practical for team leaders, managers, supervisors and executives alike.

Dr. Chartier has a Bachelor's Degree in Political Science, an MBA in Finance and a PhD in Human Resources. He is a National Member of the Society for Human Resource Management (SHRM) and is certified by the Human Resource Certification Institute (HRCI) as a Senior Professional in Human Resources (SPHR) and a Global Professional in Human Resources (GPHR) as well as a Senior Certified Professional (SCP) by SHRM.

He is a member of the faculty at Pace University, where he works with the Continuing and Professional Education Programs and the Human Resources Institute at Pace. He is also a member of the faculty of the New York Medical College, where he teaches in the Masters' in Public Health Program. He is the author of What Law Did You Break Today? A guide to the federal laws and regulations that employers must comply with.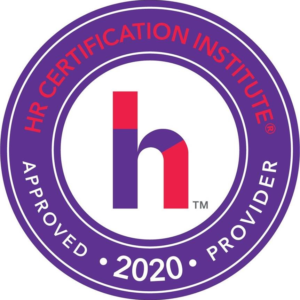 This webinar has been approved for 1.15 HR (General) recertification credit hours toward aPHR™, aPHRi™, PHR®, PHRca®, SPHR®, GPHR®, PHRi™, and SPHRi™ recertification through HR Certification Institute® (HRCI®). Please make note of the activity ID number on your recertification application form. For more information about certification or recertification, please visit the HR Certification Institute website at www.hrci.org.
For any further assistance please contact us at support@grceducators.com


Good documentation just doesn't happen by accident. Left to our own devices, many of us probably think we have better things to do than write down what the weather was that day, fill out the performance log or, dare I say, update the schedule. After all, there's work to be done. However, it only takes one time in litigation to change that mindset. In addition, the reality of a dispute resolution forum is that who's right and who's wrong may not determine who wins the case. It can come down to who can present the best documents to support their case.
Here's a typical scenario: An issue arises with an employee. A couple of meetings take place and the positions are laid out. The resolution doesn't occur and tempers may flare. What happens next? Usually, a letter-writing campaign ensues. The manager and the employee state positions and fingers get pointed. It turns into he said/he said situation.

Sometimes, the situation is even reviewed by counsel (a good idea, by the way, if the stakes are high and relations strained). Every document may be read by someone. It's important that we think of third parties that might eventually read our documents and what would they say? Think of the old cliché, "timing is everything." It's true in the case of documentation. It's important that everyone be timely with all forms of correspondence. Review the policies, the handbook, and any updated procedures.
Areas Covered
The importance of documentation
The six rules of documentation
When and how to document
How to build and maintain credibility
Course Level - This is appropriate for all levels
Who Should Attend
Anyone who is responsible for human resource records will benefit from this webinar.
Directors of Human Resources
Managers of Human Resources
Employee Relations Specialists
Human Resource Generalists
Why Should You Attend
An employee's record of documentation is a written account of his or her actions, discussions, performance coaching incidents, witnessed policy violations, disciplinary action, positive contributions, reward and recognition, investigations, failure to accomplish requirements and goals, performance evaluation, and more.
Maintaining these records allows the employer and employee to preserve a written history of the happenings and discussions that occurred around a specific event. Documentation of the employment relationship provides a written record that may be necessary to support such actions as employee promotion, employee pay raises and disciplinary action—including employment termination. Your credibility as an employer and as an HR professional is largely dependent on keeping and maintaining accurate documentation.
Topic Background
Lack of solid documentation is the single most common mistake employers make when handling discipline or terminations. What if you need to justify an employment decision or termination long after it occurs? Not properly documenting can hurt you in unemployment compensation disputes, workers' compensation cases and other legal matters. Good records, on the other hand, can mean the difference between winning and losing a lawsuit.
---
---
contact us for your queries :