Added Value Negotiating: Building Balanced Deals
As a trainer, speaker, author, and consultant, Dr. Steve Albrecht are internationally known for his expertise in high-risk HR issues. He specializes in threat assessment, threat management, Threat Assessment Team training, site security surveys, workplace and school violence awareness, and crisis response programs for private-sector firms, aerospace, utilities, healthcare, municipal government, library systems, banks; K-12 schools, and community colleges and universities. He provides consulting employee coaching, and training seminars in leadership, supervision, coaching, safety and security, workplace violence prevention, harassment prevention, diversity, substance abuse, team building, conflict resolution, ethics, critical thinking, customer service, and stress management.
In 1994, Dr. Albrecht co-wrote Ticking Bombs: Defusing Violence in the Workplace, one of the first business books on workplace violence. The book featured his ground-breaking prison interview with a convicted workplace double murderer, Robert Mack. Besides his work as a conference presenter and keynote speaker, he appears in the media as a source of workplace violence, security, and crime. His 19 books include Library Security; Tough Training Topics; Added Value Negotiating; Service, Service, Service!; and Fear and Violence on the Job. He holds a doctoral degree in Business Administration (D.B.A.), an M.A. in Security Management, a B.A. in English, and a B.S. in Psychology. He has been a trainer for 31 years and is certified in human resources, security management, employee coaching, and threat assessment.
As a training topic, negotiation skills often create anxiety for the participants. If they have experienced a typical "I Win-You Lose" negotiation seminar, then those feelings are usually based on not wanting to have to do battle with a fellow participant just to learn or improve negotiation skills.
The five-step Added Value Negotiating (AVN) method presented in this webinar is about the mutual search for value, not on using tricks or tactics to try and overpower the other side. Many people who have experienced win-lose negotiation seminars find the AVN method to be unique, empowering, and able to create better deals in less time.
The AVN steps are easy to remember and use: Clarify (mutual interests); Identity (options using value factors); Create (at least two "deal packages"); Discuss (the deal packages); and Perfect (the final deal).

Who Should Attend
Any director
Manager
Supervisors, or employees who must negotiate, internally or externally, as part of their jobs
Why Should Attend
Our New Added Value Vocabulary
Psychological Blocks to Negotiating Success
The Usual Win-Lose Negotiating Method
The New Added Value Negotiating Method
The Power Of Transparency
12 Possible Value Factors
Doing Your Homework
Knowing the Settlement Range
Understanding Personality Styles
AVN Steps 1 through 5
Good and Bad Post-Negotiation Feelings
Avoiding Tricks & Tactics
Good Deals Take Time and Preparation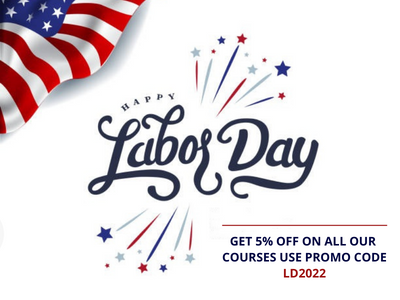 Couponcode-off5
Close
---
---
contact us for your queries :