4 Webinar Courses on Complete Policies and Procedures of Form 1-9
Form I-9 Compliance Issues Every Employer Needs to Know
Presented by Patricia A. Bollman
Identifying for employers compliance issues that they need to address in order to be in the best possible position to defend an I-9 audit by Immigration & Customs Enforcement ("ICE"). Form I-9 compliance goes beyond just filling out the form. It requires that every business have Form I-9 Policies and Procedures in place that cover topics such as properly making corrections on a Form I-9, storage of Form I-9s, destruction of Form I-9s, name changes, identity changes, internal I-9 audits, the anti-discrimination portion of the law that established the Form I-9 and others that need to be in place in order to be I-9 compliant.
How To Properly Complete the NEW Form I-9
Presented by Patricia A. Bollman
The United States Citizenship and Immigration Services ("USCIS") released a newly revised Employment Verification Form, Form I-9 on November 14, 2016. Employers are required to use the Form I-9 to verify the identity and employment authorization eligibility of their employees. The new Form I-9 will become mandatory on January 22, 2017.
The new Form I-9 contains many changes – it is now 3 pages long with an additional 4th page "supplement", the instructions are now 15 pages long and among other features have many "smart" features when completed online in pdf format. Some of these "smart" features include drop-down functionality for filling in lists and selecting dates, prompts on certain fields to ensure information is entered correctly, and embedded instructions for completing each field. One of the primary goals of the new Form I-9 was to help employers reduce errors and ease the process of completing the I-9 form on their office computers. However, the new "smart" features do not constitute an electronic Form I-9. So it is important for employers to understand what the responsibilities are if the Form I-9 is completed on a computer. The new Form I-9 also includes some structural changes and new fields. We strongly recommend that before implementing the use of the new Form I-9, that anyone who is responsible for handling the Form I-9 receive proper training. Training prior to implementation will seriously reduce errors. An increase in I-9 audits by Immigration and Customs Enforcement ("ICE") is expected once the new Form I-9 becomes mandatory. And remember - I-9 fines increased on August 1, 2016, so the potential liability to a company is significant.
International Visa's and 2017 Updates and How They Affect Employers
Presented by Dayna Ruem
The United States Citizenship and Immigration Service has made several updates in regards to International work visa's and how employers handle them. The Form I-9 and E-verify to Employment eligibility. This webinar will give the participant all the recent updates that went into effect as of January of 2017 and how to implement those changes. The difference between employment concerns and payroll taxation will be reviewed. This webinar will give the participant everything they need to know to make sure to be compliant and how to properly handle an employee that is on an International work/student visa.
In 2017 both the form I-9 and procedures for maintaining and obtaining employment for an employee on a work visa have changed for employers. It is important to understand the procedures for completing the I-9 and E-verify along with employment concerns when promoting and terminating an employee on a work visa.
The Proper Way to Correct I-9 Documents and Not Pay Penalties! Use New Tools Accepted by the Department of Homeland Security (DHS)
Presented by Margie Faulk
I was one of 3 compliance auditors who reviewed over 7,000 I9 documents from an agricultural farm in Florida in 2012. We were hired when the company was audited for I9 document violations and a possible violation of hiring illegal immigrants. It was the start of when regulatory agencies were cracking down on immigration hiring and the abuse of immigrants. The company, a strawberry farm in Lakeland, Florida paid over $350,000 in fines and then agreed to have Department of Homeland Security (DHS) and U.S. Immigration and Customs Enforcement (ICE), the enforcement arm, conduct an audit of all their I9 documents for the past 5 years.
It was during this intense audit that I learned some of the details and idiosyncrasies of I9 document corrections and what ICE determines as compliance. The 3 auditors were in communication with ICE during the initially 2 weeks then expanded to almost 3 months. After the 2 weeks, the other auditor left, and we were left with 2 auditors who maintained the intense review for 3 months. Because of this internal review and agreement, the strawberry farm had with DHS, the fines were reduced to $150,000 with an ongoing audit for the next 5 years. Here is where I learned that I9 documents can be an easy way for DHS to identify fines and penalties. There is no reason to give any regulatory entities free money in violations and fines.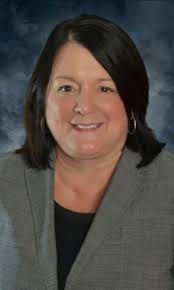 Patricia A. Bollman is a 1986 graduate of Tulane University School of Law. For thirty years Ms. Bollman has practiced primarily in the area of immigration and nationality law. A significant portion of Ms. Bollman's immigration law practice is in the area of employment-based immigration matters. Ms. Bollman has developed an expertise in I-9 compliance issues and has written an I-9 training seminar which she teaches to HR and Personnel staff for the business of all sizes and industries. Ms. Bollman has spoken at law schools and for professional and public groups on employment-based immigration visas and I-9 compliance procedures. Patricia A. Bollman is a member of the American Immigration Lawyers Association and has an AV rating, the highest rating for attorneys, from Martindale Hubbell.

Dayna Ruem is currently the Payroll Tax & Garnishment Manager at PetSmart Inc. Dayna has been heavily involved in the payroll field for over 17 years. Starting as a payroll clerk at a small Tucson company, Dayna moved on to be a Payroll Team Leader at Honeywell Inc. During Dayna's time at Honeywell she obtained her FPC (Fundamental Payroll Certification) through the American Payroll Association. She also received several merit awards for Customer Service and Acquisitions and Divestitures. Dayna is no stranger to teaching she has taught at the Metro Phoenix American Payroll Association meetings and at the Arizona State Payroll Conference. Topics including Payroll Basics, Global/Cultural Awareness, Immigration Basics for the Payroll Professional, Multi-State and Local Taxation and Quality Control for Payroll, International, and Canadian payroll.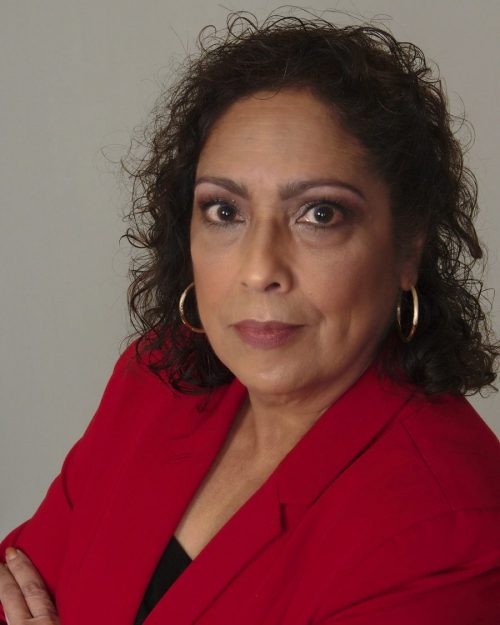 Margie Faulk, PHR, SHRM-CP-is a senior-level human resources professional with over 14 years of HR management and compliance experience. A current Compliance Officer for HR Compliance Solutions, Margie has worked as an HR and Compliance advisor for major corporations and small businesses in the small, large, private, public, and non-profit sectors. This includes Federal Contracting in the defense, military, anti-terrorism and Apache Helicopter Training Simulations with Federal Acquisition Regulations (FAR), Federal Sentencing Guidelines (FSG), and Office of Federal Contract Compliance Program (OFCCP). Margie is bilingual (Spanish) fluent and Bi-cultural.
In 2018, Margie was selected by Alan Collins, former Vice President of Human Resources at PepsiCo, a renowned author of 9 books on HR Prosperity & Success, and founder of "Success in HR", to be part of his Mastermind Your Way to Success in HR, "Expert Interview Series" based on her successful Webinars/Seminars on HR Compliance.

---
---
contact us for your queries :