4 Best Webinar Courses for Most Effective Recruiting Process
Weeding Out The Bad Candidates: Best Practices for Sourcing, Resume Review, and Pre-Screening
Presented by Bill Humbert
Save time and money with these effective prescreening tips and tricks from an active recruiter.
Many human resource professionals are under intense pressure to perform their jobs without adequate training, especially in the sales arena called recruiting or talent acquisition. This topic will supply human resource professionals with the training required to create a solid foundation for their talent acquisition process. Using this process of sourcing and pre-screening, the company will be able to recruit and select top candidates.
Recruiting for Hard to Fill Positions (Easiest Isn't Always Best)
Presented by Bill Humbert
Generally, staff within most companies will open a position without investigating why the previous person left to determine the root cause. Was the Job Description poorly written so sourcing identified the wrong talent? Was the manager inept? Did the incumbent get promoted? Wouldn't it be nice to learn/review ways to look at the Recruiting Process to find the elusive passive candidate instead of the over-posting desperate candidate? The purpose of this webinar is to help your company identify and deliver the best-qualified candidate by learning and applying proven recruiting processes.
Principles for Hiring GREAT People
Presented by David Rohlander
People are the primary resource and solution to all of your goals and dreams. It all starts with your ability to hire great people. The better you get at hiring, the better everything turns out.
Great people are the single best asset/resource of a successful business. With great people, you have innovation, creativity, enthusiasm, quality, responsiveness, and results. Together these produce profits. When you hire less than great people you inhibit the ability and attitude of the entire organization. It is like having a severe cold, headache or pain in the stomach. The wrong people in an organization slow it down, cause confusion and prevent the achievement of great goals.
Reignite Recruiting: 9 Ways to Incorporate Diversity Strategies at Work
Presented by Stacey A. Gordon
The demographics of the workforce are changing and companies are struggling to keep up with the challenges that can be caused by ignoring this elephant in the room. Are you an employer of choice? If not, why not? From reputation management to recruiting to employee engagement, this workshop will help you identify the many areas in which your decision -making process are unintentionally impacted by bias, as well as ways to increase workforce retention.
Research shows that diversity & inclusion is a competitive advantage and it is especially important to embed diversity into decisions that impact talent management functions. If culture is like a completed puzzle, diversity represents the individual pieces of that puzzle, and the fit is what happens when you bring those dimensions of diversity together. Therefore, diversity recruiting is the process by which you expand your usual and familiar recruiting paths to actively engage and be more open and accepting of candidates who, we may at first glance overlook.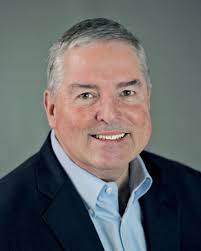 Bill Humbert, RecruiterGuy.com, is one of the rare individuals who are an active Recruiter for over 37 years and an active Sr. Career Transition Consultant. He speaks to audiences on both sides of the desk – Recruiters and Candidates. He knows and understands the predicaments each side faces. Recognized as an expert in both talent acquisition and career transition, he has 79 Live Television interviews, including on CNN's Headline News. He has been quoted in the NY Times and internationally in The Province, Vancouver, British Columbia. He is the published author of RecruiterGuy's Guide To Finding a Job and has signed a publishing contract to write a series of books under the RecruiterGuy.com Series banner – The first of the RecruiterGuy.com Series is Employee 5.0 Secrets Of A Successful Job Search In The New World Order - http://amzn.to/2D9w39f. Bill is the co-author of the white paper (with Cyndy Trivella).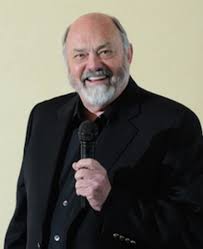 David Rohlander is a professional speaker, executive coach, and author. His unique experience and expertise include the military, academia, and business. DGR has "been there and done that."

Fighter pilot in the USAF, 208 combat missions, DFC
Founder & CEO of three companies
Best-selling author:
▪ The CEO Code
▪ Idiot's Guides: Management Skills
David has an uncanny ability to relate, cut through the fog and gently share new alternatives that work. Scores of sophisticated, successful and sincere executives have enjoyed and profited from DGR's guidance.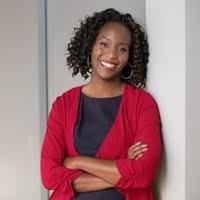 Stacey A. Gordon is CEO of Rework Work which provides a 360-degree view to reworking what doesn't work about work. As a diversity consultant with recruiting expertise, she is at the helm of an organization focused on changing the way companies recruit, hire and engage women and professionals of color. Rework Work offers educational workshops, leadership development and recruiting resources to help companies with their 'pipeline' problem. Stacey is a member of Forbes Coaching Council and an Advisory Board Member and mentors to UCLA Extension Coding Bootcamp.
She earned an MBA from Pepperdine University's Graziadio School of Business & Management, is an Adjunct Professor teaching Diversity in Organizations at Phillips Graduate University, the author of a book titled The Successful Interview: 99 Questions to Ask and Answer (and Some You Shouldn't) as well as three LinkedIn e-learning courses titled Recruiting for Diversity, Awareness of Unconscious Bias and Writing a Resume, which have been viewed more than 500,000 times.

---
---
contact us for your queries :