3 Powerful Presentation to Building Respectful Workplace Without any Kind of Violence
Building a Culture of Respect in the Workplace
Presented by Dennis Eisenbarth
Building a respectful workplace is essential for your organization to grow and flourish. In a respectful workplace, all people have the right to be treated with dignity and respect. But respect goes far beyond legally defined protected rights. Employees feel valued by their employers. Productivity is high, conflict is low and business interests thrive. Even in difficult times such as terminations or discipline, a respectful approach by an employer may assist employees to move forward, accept workplace situational change and may avoid expensive litigation or workflow disruption. An organization where respect is a fundamental work value is a place where people want to work!
Understanding Diversity in the Workplace
Presented by Gobinder Gill
The definition of diversity in any given situation depends on who you ask. People define the concept based on their individual backgrounds and upbringing. As a result, these definitions are as numerous as the individuals defining it. In today's workplace, there needs to be a consistent definition to facilitate a harmonious work environment. The talk will assist an organization to define and develop a diversity policy based on a more thorough understanding of the many facets of diversity.
Respect in the Workplace
Presented by Gobinder Gill
In today's diverse workplace is a reflection of North American society at large. Often we see a wide range of behaviors that display a lack of respect and politeness, both inside and outside the workplace. Various polls and studies have highlighted that workers view impoliteness as a serious issue which must be dealt with. As the workforce becomes even more diverse than it is now, it is important that each employee develops an awareness of respectful behavior and necessary skills. When this happens, it is then anticipated that employees could serve as role models. Hopefully, these behaviors will spread in the workplace and create cultural harmony.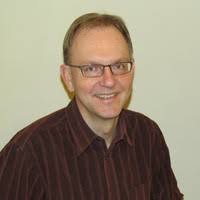 Dennis Eisenbarth is an adult educator, trainer and business leader. He has a Masters degree in Adult Education and has worked with hundreds of groups to engage and encourage their success. His courses and consulting are designed to facilitate change, improve performance, and achieve growth. His 20 years in training have taught him that learning and fun always go together.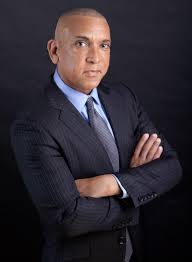 Gobinder Gill is a #1 Best Selling author on Amazon for "Achieving Prosperity Through Diversity". His second book, "Stolen Moments of Hope " will be published by Motivational Press later this year. He has been voted as a "World Class Speaker" at the 2016 High Impact Speaking event in Montreal, Quebec. Since the mid-1980's Gobinder has worked in many facets of the media dealing with diversity issues. His experiences cover all facets of radio, television, film, and print. Gobinder holds a bachelor's degree in Journalism from Kwantlen Polytechnic University, Richmond, B.C. Canada. He was a researcher and reporter for CBC (Canadian Broadcasting Corporation) television and wrote for various newspapers. As a journalist, he has interviewed many high profile personalities including Mother Teresa. In 2013, he spoke at the TEDx Stanley Park in Vancouver (now on YouTube) Diversity: Evolution of the Unthinkable. Then, as a program director for TEDx Stanley Park in 2015/16, he assisted in selecting and coaching speakers.

---
---
contact us for your queries :