Tips and Techniques for Accountants - Google Sheets, Financial Modeling Using Excel, Activity-Based Cost
Activity-Based Cost Management
Presented by Gary Cokins

Critics have claimed that traditional managerial accounting is at best useless and at worst dysfunctional and misleading. Today's general ledger and budgeted spending systems support departmental and "stovepipe" managerial philosophies. In contrast, activity-based cost management (ABC/M) information supports process-based thinking. ABC is a key component of the increasingly popular enterprise and corporate performance management (EPM/CPM) systems.

Cross-functional processes are now recognized as the integrating theme for how work gets done, how outputs are produced, and how customers get served. Only ABC/M can bring truly accurate fact-based measures and visibility to costs. ABC/M does not use broadly averaged cost allocations but rather traces cost using cause-and-effect activity cost drivers. The resulting cost visibility informs the manager about what things costs and more importantly why things have costs. ABC/M goes beyond product costing to also measure channel and customer profitability.
Google Sheets for Accountants
Presented by Garrett Wasny
This course provides a concise overview of Google Sheets, a cloud-based spreadsheet application by Google. Similar to Excel, the tool allows users to enter numbers, apply formulas, prepare graphs, create charts, use pivot tables, and more. While Excel is the default tool and industry standard for most accountants, Sheets has many underrated capabilities which are clearly superior to Excel. These include online collaboration, team communications, mobility, version control, revision history, cloud storage, translation, Google integration, and scores of third-party add-ons. You'll walk away knowing how to use a whole new array of spreadsheet features not found in Excel that can boost your analytical powers and accelerate your financial workflow.

Laying Out a Financial Model
Presented by Dr. Liam Bastick
The problem with modeling in Excel is no two spreadsheets look the same. This makes it difficult for end-users to understand and modelers to take over others' work. This course considers the four key principles required for laying out a good financial model and provides practical tips and tricks to get your spreadsheets on the right track from the very start. The session revolves around building the rudiments for a model from scratch and will provide attendees with a template they may use for future modeling.
This topic relates to building any sort of time series / financial model in Excel, whether it is for documenting historical performance, forecasting, or variance analysis.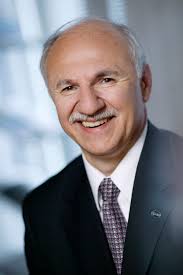 Gary Cokins (Cornell University BS industrial engineering/operations research) 1971; Northwestern University Kellogg MBA 1974) is an internationally recognized expert, speaker, and author in enterprise and corporate performance management (EPM/CPM) systems. He is the founder of Analytics-Based Performance Management LLC www.garycokins.com. He began his career in the industry with a Fortune 100 company in CFO and operations roles. Then 15 years in consulting with Deloitte, KPMG, and EDS (now part of HP). From 1997 until 2013 Gary was a Principal Consultant with SAS, a business analytics software vendor. His most recent books are Performance Management: Integrating Strategy Execution, Methodologies, Risk, and Analytics and Predictive Business Analytics.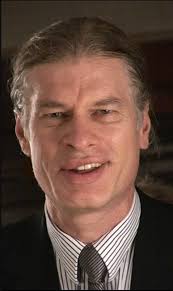 Garrett Wasny, MA, CMC, CITP/FIBP is an award-winning Internet search advisor, author, and presenter based in Vancouver, British Columbia, Canada, and former Price Waterhouse management consultant. Garrett's academic credentials include a Bachelor of Arts with Honours (BA Hons) degree and a Master of Arts (MA) degree. His professional accreditations include Certified Management Consultant (CMC), Certified International Trade Professional (CITP), and FITP (FITT International Business Professional).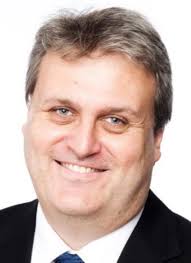 Dr. Liam Bastick FCA FCMA CGMA MVP, Liam has over 30 years' experience in financial model development/auditing, valuations, M&A, strategy, training, and consultancy. He has considerable experience in many different sectors (e.g. banking, energy, media, mining, oil and gas, private equity, transport, and utilities). Liam has headed Ernst & Young's modeling team in Melbourne and was an Assistant Director in their strategic valuations team in London. He was also a senior member of the UK Post Office's M&A and strategy teams and has worked for / assisted various other Australian modeling companies including BPM, Corality, Navigator Project Finance, PKF, and SumProduct.

The 3 courses in this bundle will provide a concise overview for accountants on how activity-based cost management can bring accurate fact-based measures and visibility to costs. This bundle also consists of webinars on how to use Google Sheets, and how to lay a financial model using Excel.

The webinar format is 1-1.5 hours of audio-visual presentation, including a brief Q&A session.
This webinar bundle includes below 3 recorded webinars:
Activity-Based Cost Management
Google Sheets for Accountants
Laying Out a Financial Model

---
---
contact us for your queries :