Tips For Managing Remotely Located Teams

An in-demand speaker and author, Larry has delivered more than 2000 paid presentations for association conferences, corporations and government organization meetings, including He's spoken for numerous SHRM chapters including Greater Phoenix, Ohio, Inland Empire, Louisiana, and Indiana. He's also spoken for Harley-Davidson, Southwest Airlines, and the Nuclear Regulatory Commission.
Larry is the co-author of the top-selling book Absolute Honesty: Building A Corporate Culture That Values Straight Talk And Rewards Integrity. He's written for the Huffington Post and has been quoted in the Wall Street Journal and the Harvard Business Review. He has also been interviewed on CNN. Larry has written more than 100 published articles on the topic of improving organizational culture.
Larry holds an M.A. in Counseling Psychology from Northern Arizona University and a CSP (Certified Speaking Professional) designation from the National Speakers Association.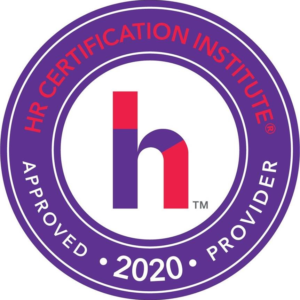 This webinar has been approved for 1.00 HR (General) recertification credit hours toward aPHR™, aPHRi™, PHR®, PHRca®, SPHR®, GPHR®, PHRi™, and SPHRi™recertification through HR Certification Institute® (HRCI®). Please make note of the activity ID number on your recertification application form. For more information about certification or recertification, please visit the HR Certification Institute website at www.hrci.org.
For any further assistance please contact us at support@grceducators.com



The bottom line is that you will acquire new tools to help you be a more effective virtual team leader. All the research tells us that people are our most important resource so it makes sense to develop that resource as best we can. Join Larry for a one-hour webinar that will give you the tools to maximize the power of those who work for you.
Whether your employees are occasional home-workers, or out of the office most of the time, whether they're all in the same city or spread around the globe, whether they sometimes meet face-to-face or never see each other, managing these far-flung individuals can present challenges for any manager or team leader.

Areas Covered
Here's what you'll learn about managing a remotely located team:
How to master the challenges you'll face when dealing with a virtual workforce
Tips for keeping your remote personnel informed and involved
Motivation techniques that work and those that don't
Communication tools that are proven to help virtual teams stay on the same page
Do's and Don'ts to keep you out of trouble with your virtual team
A key principle that will help your team to bond
How to effectively motivate and keep team members from feeling isolated
Four key success factors that will make or break your remotely located team
Strategies to manage performance and keep your team on track
When to use email vs Skype vs Webex
How to plan virtual meetings so they have the best results
How to overcome the "trust" issue - both of them and of you
How to make transparency work so everyone feels connected
Course Level - Intermediate
Who Should Attend
Anyone who manages or is about to manage a remotely located team.
Why Should You Attend
The challenges of managing a remotely located team include:
Overcoming the fear of losing control
Keeping in contact
Helping team members stay on track
Keeping team members motivated
Avoiding team members gaming the system
---
---
contact us for your queries :