Set of 3 Webinars on Excel Pivot Tables
Going From Excel Pivot Tables To KPI Dashboards
Presented by Joe Weil
IBM states that the data professional jobs projected to grow fastest are Business Intelligence (BI) Data Analytics and Data Visualization/Dashboards. The Demand for Data Analytics and BI Dashboard work alone is projected to grow by 44% over the next two years! 1. Source: IBM: The Quant Crunch, how the demand for data science skills is disrupting the job market.
If you have a career that involves creating reports in Excel, then you need to know how to build impressive, interactive, visually stunning, Excel dashboards. This practical, 100-minute seminar will leave you with Excel techniques you can immediately put to use making killer dashboards. This is the skilled job recruiters want. This is the service large and small CPA firm clients seek.
Excel PivotTables 2016: The Ace Analytical Tool of Excel
Presented by Tom Fragale
In this webinar, you will learn how to make all of your raw data and quickly turn that data into easy to use flexible summary reports using Pivot Tables and Charts. We will start with the basics and built up more complex pivot tables. Many people struggle with how to create Pivot Tables, or maybe they don't even know what they can do, or maybe they think they are too difficult. I'm going to show you what they, how to use them, and that they are not difficult, and they can give you tremendous results. We will then make Pivot Charts, to graphically show the data. Then, we will add sorts, filters, slicers, and timelines to create a very easy-to-use, but very powerful dashboard that can give you instant results, and allow you to slice and dice your data any which way. You and your staff will be instantly more productive in Excel. These techniques will work cross-industry, with any type of data. You will find it to be clear and concise and right to the point, and you will be able to apply these techniques to your own data immediately after the session.
Excel Pivot Tables For HR Professionals
Presented by Melissa Esquibel
We'll begin by understanding what exactly a Pivot The table is and why they're so popular! You'll learn how your data should be set up in order `to take advantage of this and other Excel tools. You'll even learn some valuable clean-up steps that turn data that's not ideal into data that can support key decisions, become the infrastructure for dashboards, and answer questions in a snap. Once we go through the basic steps to create a Pivot Table, we'll move on to implementing simple interactive elements to dice and slice your data to get exactly the perspective you need.

Joe Weil, CPA, M. Acc. has over 25 years of experience working as a controller, CFO, and director of internal audit. Joe has also started and sold his own CPA firm with a focus on audit and analytics. Joe's Master of Accounting Degree is from Florida State University and Joe is an actively licensed CPA in the state of Florida. Joe is the president of The National Center for Continuing Education (NCCE) a firm that focuses on Excel and financial training and data analytics/KPI dashboard consulting. Joe has presented over 500 seminars and dozens of webinars focused on Excel best practices for financial professionals. Joe is a college adjunct accounting instructor teaching audit, Excel, and MIS.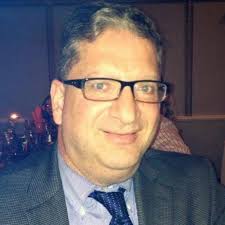 Tom Fragale is a computer professional with over 30 years of professional experience. He is a Microsoft Certified Trainer, a Microsoft Certified Office Master, and a Microsoft Certified Expert in Word and Excel. He has trained over 30,000 business people in on-line webinars, public seminars, and on-site training. His clients include many Fortune 500 companies, government agencies, military bases, and companies large and small across many industries, including manufacturing, banking, pharmaceutical, education, retail, etc. He started his career as a database application programmer and has served as a consultant and project manager on many successful projects. His topics of expertise include Access, Excel, Word, PowerPoint, Outlook, Crystal Reports, SQL Server, Visio, QuickBooks, and SharePoint, among others. His passion is training people and helping people get the most out of their computers, and he is a published author having written a book on Microsoft Access. He graduated in 1988 from LaSalle University in Philadelphia, PA with a BA in Computer Science.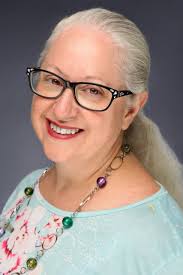 Melissa Esquibel began her career in audit and data security at a time when systems and hardware were kept in tightly secured boxes, and IT gatekeepers doled out functionality within a rigid systems architecture. Now, in the present, where end-users know how to access the power of technology independently and according to the agile timelines they require, this push and pull has created quite a mess in many organizations. With her unique experience as the conduit between the gatekeepers and the gate Stormers, she offers a unique perspective as "bridge-builder" in training programs designed to make sense of new productivity platforms, like Office 365 and G Suite and ensure effectively implementations.

---
---
contact us for your queries :