7 Essential Webinars on Excel Spreadsheet Productivity Tips for Creating High Impact
Excel - Creating High Impact Business Reports
Presented by Tom Fragale
The training will focus on 4 areas - Pivot tables, charts/graphs, the Power View report adding and how to present geographic information. No matter what business you are in, a report is a critical tool in your communication armory. As with any communication tool, a presentation is everything. Get it right and it offers the reader (typically a CEO, shareholder, or Project Manager) a valuable insight into the Key Performance Indicators (KPI's) upon which a business or project is measured. Get it wrong and you'll end up with something that nobody understands and nobody wants to read.
Create a Dashboard with Excel
Presented by Tom Fragale

In this webinar, you will learn how to make all of your raw data and quickly turn that data into easy to use flexible summary reports using Pivot Tables and Charts. We will start with the basics and built up more complex pivot tables. Many people struggle with how to create Pivot Tables, or maybe they don't even know what they can do, or maybe they think they are too difficult. I'm going to show you what they, how to use them, and that they are not difficult, and they can give you tremendous results. We will then make Pivot Charts, to graphically show the data. Then, we will add sorts, filters, slicers, and timelines to create a very easy-to-use, but very powerful dashboard that can give you instant results, and allow you to slice and dice your data any which way. You and your staff will be instantly more productive in Excel. We will also add a new feature called a KPI, which gives you a new way to visually display the data. These techniques will work cross-industry, with any type of data. You will find it to be clear and concise and right to the point and you will be able to apply these techniques to your own data immediately after the session.
Excel Spreadsheet Productivity Tips For Financial Advisors
Presented by Tom Fragale
We'll explore dozens of financial functions in Excel, how to use them, and how to avoid the associated pitfalls. Then we'll take the results of your calculations and show you how to set up simple dashboards to communicate the results of your analysis. Finally, we'll introduce you to Excel's Power Query function and how to leverage it with external data and data sources in Pivot Tables.
Take Control of Unwieldy Excel Spreadsheets
Presented by Tom Fragale

Learn how to manage databases in Excel with this webinar. Learn the tools that will help large amounts of data seem more manageable, and easier to sort through and analyze. Understand what functions work best with large tables, and how you can automate repetitive steps with simple macros. Become a master of working with databases in Excel.
3 Hour Excel Automation Boot Camp
Presented by Cathy Horwitz
To be sure that the data is entered accurately, use Data Validation to restrict the input type of a value based on a specific set of criteria. Trying to enter data that does not meet the criteria will generate an error message. Create a drop-down list of items in a cell with data validation. This will make data entry easier and reduce input errors and typing mistakes.
With Conditional Formatting, you will learn how massive amounts of data can be analyzed to visually emphasize relationships, find exceptions, and spot trends. Conditional formatting can change the format of cells based on their values in multiple ways including font style, underline style, font color, fill color, and more. Learn how to display Data bars, Color scales, and use Icon sets.
Exploring Excel: Logic Formulas - IF, AND, OR, and Beyond
Presented by Tom Fragale
Microsoft Excel has the possibility of processing your data in many ways with built-in formulas. But, you have to know how to use them. It may be hard to figure out these formulas. This webinar will show you exactly how to utilize the logical formulas and functions in Excel to help you get the most out of your data so you can make meaningful decisions.
KPI Dashboards: How To Go From Pivot Tables to Excel Interactive, BI Dashboards
Presented by Mike Thomas
In this training session, you'll learn how to create a stunning, interactive professional-looking dashboard using Excel. This training will provide you with a solid foundation that you can use to build your own dashboards and reports.
No matter what business you are in, a dashboard is a critical tool in your communication armory and as with any communication tool, a presentation is everything. Although there are many tools that can be used to create a dashboard, Excel is commonly used due to its power, its flexibility, and the fact that most people have it installed on their computer.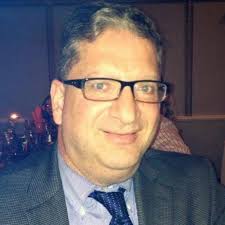 Tom Fragale is a computer professional with over 30 years of professional experience. He has trained over 30,000 business people in on-line webinars, public seminars, and on-site training. His clients include many Fortune 500 companies, government agencies, military bases, and companies large and small across many industries, including manufacturing, banking, pharmaceutical, education, retail, etc. He started his career as a database application programmer and has served as a consultant and project manager on many successful projects. His topics of expertise include Access, Excel, Word, PowerPoint, Outlook, Crystal Reports, SQL Server, Visio, QuickBooks, and SharePoint, among others. His passion is training people and helping people get the most out of their computers, and he is a published author having written a book on Microsoft Access. He graduated in 1988 from LaSalle University in Philadelphia, PA with a BA in Computer Science.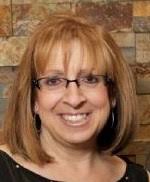 Cathy Horwitz believes that when your employees know the capabilities of the software they use, they will demonstrate improved productivity will be more efficient, and will be able to problem-solve more easily. Cathy teaches classes on the Microsoft suite of application software including Excel, PowerPoint, Word, Access, and Outlook. Cathy has over 30 years of experience in the classroom and virtual training and has been an instructor of Microsoft Office since 1989. Her strengths include customizing classes based on the needs of individual students and providing realistic business examples to complement the training. She is a high energy trainer with a flair for training the adult student.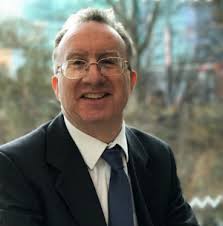 Mike Thomas has worked in the IT training business since 1989. He is a subject matter expert in a range of technologies including Microsoft Office and Apple Mac. In 2012 Mike founded theexceltrainer.co.uk where he has produced nearly 200 written and video-based Excel tutorials. He has recorded several Excel training courses for pluralsight.com and in his career delivered hundreds of courses and webinars on a wide variety of technology-related topics. Mike is a Fellow of The Learning and Performance Institute and has worked with and for a large number of global and UK-based companies and organizations across a diverse range of sectors. In addition to training, he also designs and develops Microsoft Office-based solutions that automate key business tasks and processes.
---
---
contact us for your queries :