3 Webinar Courses To Provide A Detailed Plan On How To Deal With The Disruptive Practitioner And CMS Conditions
HR Workplace Compliance Overview for Managers & Supervisors
Presented by Margie Faulk
Have All Your Managers be Aware of all the Compliance Risks and How to Mitigate them! Compliance Training will save your company over $300,000 in potential fines, violations, and court settlements. Can you see how you can mitigate risk when you train your Managers? Can you afford to lose $300,000 plus?
How many Managers and Supervisors are training to be managers or leaders? Many managers are promoted because they are good at what they do but do not know how to manage employees. Did you know, your managers have the power and the authority to make the decisions that will either ruin your company or improve it? Managers can be Ambassadors for your organizations providing leadership skills, mentorship, and guidance to employees or provide increased risk and potential violations that can cost your company and the Managers litigation and fines & penalties for decisions they make through Vicarious Liability. Vicarious Liability is when your Managers are held accountable and responsible for their actions as Managers. Not only is the company held responsible financially, but Managers can also be liable for fines and penalties based on the decisions they make.
Managers Should Consider "Vicarious Liability" When Conducting Disciplinary Actions!
Presented by Margie Faulk
How many times have managers/supervisors made decisions you as a business owner or company leadership wished they didn't? The law is clear on what behaviors from managers are a risk of "Vicarious Liability". This term has many implications for employers, employees, and managers. In fact, the Equal Employment Opportunity Commission (EEOC) has included managers whose employees allege harassed them on any of the EEOC discrimination under the Civil Rights Act. The EEOC established the relationship between an employee's supervisor as the identified person where Vicarious Liability claims would be an appropriate charge.
Employers, managers, and even human resources professionals should be aware of how their actions and behaviors impact the bottom line when it comes to how employees are treated. It is very easy for managers to hide behind their Employer when there are allegations against them by employees. However, managers should know that they can be part of an employee lawsuit against wrongful termination or other forms of harassment. Employers, managers, supervisors, and even HR professionals should attend this training to ensure they are aware of how they can minimize the risk of being accused of charges under "Vicarious Liability".
What We Don't Know May Hurt Us: Recognizing and Addressing Unconscious Bias in the Workplace.
Presented by Dr. Susan Strauss
Implicit, or unconscious bias, exists in classrooms and on college campuses. What does it look like? How can faculty create an unbiased learning environment? How can faculty get in touch with their own unconscious biases to combat unintentional bias with students? Research suggests that unconscious bias regarding race and gender impacts relationships with professors. One study showed that certain academic fields of study were less likely to respond to applications from minority students. What are the best practices education should follow in minimizing unconscious bias?
More and more organizations are incorporating unconscious bias training for employees recognizing the role it plays in workplace discrimination including hiring, promotion, retention, and talent management practices. Wall Street estimated that 20% of large corporations conduct unconscious bias training. It shapes the organizational climate. One of the challenges in addressing implicit bias is, based on the research; people are often resistant to accepting behavior that is inconsistent with their stereotypes while accepting behavior that is consistent with stereotypes.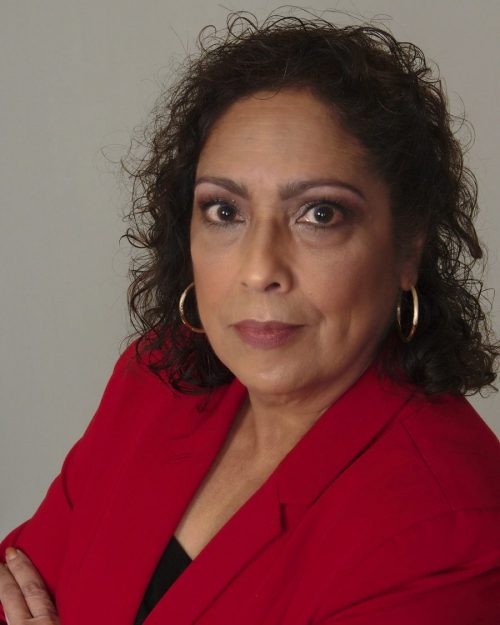 Margie Faulk, PHR, SHRM-CP ( HR Compliance Officer ) HR Compliance Solutions, LLC Founder/Owner -Margie Faulk, PHR, SHRM-CP is a senior-level human resource professional with over 14 years of HR management and compliance experience. Margie currently provides compliance services for a large global data protection technologies company with International and multi-state locations with headquarters in Mountain View, California. A former Compliance Officer for a defense contracting technologies firm with a military base in Hawaii, Margie has worked as an HR and Compliance advisor for major corporations and small businesses in the following industries: Non-profit, construction, defense contracting and federal government, hospitality, military simulation, engineering, technologies, banking, home building, hospitality, retail, real estate, criminal justice, legal system, commercial property management facilities operations and volunteer management. Margie is bilingual (Spanish) fluent and Bi-cultural. Margie is working currently on International compliance initiatives like International Privacy Issues, Drafting & Implementing International policies, Reviewing and Amending Global Employment Policies, Cross-Border Reductions in Force, and Restructurings, Multi-jurisdictional employee investigations, Global Diversity Programs, Expatriate Legal Issues, and General Data Protection Regulations (GDPR).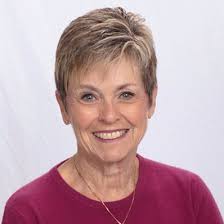 Dr. Susan Strauss is a national and international speaker, trainer, consultant, and a recognized expert on workplace and school harassment and bullying. She conducts harassment and bullying investigations and functions as an expert witness in harassment and bullying lawsuits. Her clients are from business, education, healthcare, law, and government organizations from both the public and the private sector. Dr. Strauss has conducted research, written over 30 books, book chapters, and journal articles on harassment, bullying, and related topics. She has been featured on 20/20, CBS Evening News, and other television and radio programs as well as interviewed for newspaper and journal articles such as Harvard Education Newsletter, Lawyers Weekly, and Times of London.

---
---
contact us for your queries :