2 Webinar Courses to Understand ISO 27001 Principles and General Data Protection Regulation (GDPR) from the EU
How to Apply ISO 27001 Principles to Enterprise Risk Management In 2018
Presented by Dr. Michael C. Redmond
ISO 27001 describes how to manage information security in a company. According to its documentation, ISO 27001 was developed to "provide a model for establishing, implementing, operating, monitoring, reviewing, maintaining and improving an information security management system." By applying ISO 27001 standards effectively in your organization you can ensure a robust security for your organization's vital information assets.
Protecting your organization's information is critical for the successful management and smooth operation of your organization. Utilizing ISO/IEC 27001 information security management systems aid your organization in managing and protecting your valuable data and information assets. ISO 27001 not only helps to keep your confidential information secure but also provides customers and stakeholders with a confidence in your risk management system while ensuring you are meeting legal obligations.

GDPR, Are You Ready?
Presented by Mack Jackson Jr
What is the regulation called GDPR? Is your business ready for the change? How do these new laws affect your business? What is sensitive data? These are some of the questions that this webinar called "GDPR, are you ready?" Can answer.
This webinar is a comprehensive discussion on the General Data Protection Regulation from the EU. The General Data Protection Regulation (GDPR) which is designed to enable individuals to better control their personal data. The GDPR was ratified in mid-2016 and immediately became law. Member states now have a 2 year implementation period. Enforcement will commence by 25th May 2018 at the latest.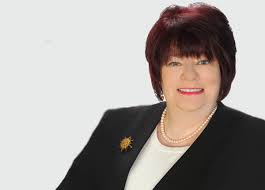 Dr. Michael C. Redmond, Ph.D. is Consultant, Speaker, and Author. Her certifications Include MBCP, FBCI, PMP, CEM ISO 27001 Lead Implementer and Lead Auditor, as well as many other ISO certifications. Michael also conducts ISO Certification Implementation and Audit Training for PECB. Michael is the Chapter President for Association of Contingency Planners Eastern Great Lake Chapter and an active member of ISSA. She has consulted in the area of Cyber Security for clients in the areas of Healthcare, Insurance, Financial, and Manufacturing. Her projects have included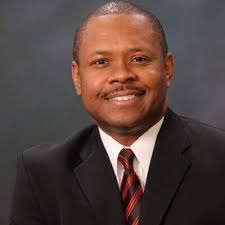 Mack Jackson Jr. has a background in cyber security, compliance, law, and business consulting. Mack's programs and consulting services will educate and inform you on cybersecurity and Identity Theft. He brings increased security awareness to his audiences and communicates the importance of security measures in protecting your self and your business. Mack will show you how to improve your security plan, data breaches and avoid legal hassles. His passion and personality will energize and inspire you to protect your information and his ability to make complicated information clear and understandable. He will help you keep your personal information safe online.

---
---
contact us for your queries :