2 Webinar Courses to Effectively Managing in a Fast-Changing Environment and Prioritizing a Work to Become More Productive
Maximizing Organizational Change: How to manage transitions, dynamics, and benefits
Presented by Claudette Rowley
It's often cited that 70% of change or transformation initiatives fail (McKinsey, Kotter, Blanchard). Much of the research into these failures point a lack of planning, communication, and recognition of the impact on employees. William Bridges, author of Transitions and numerous other publications, notes that once leaders announce a change to their organization, they have already spent around six months pondering the change themselves. In other words, they've had time to acclimate to the idea of change.
Whether a change is planned or results from external pressures, leaders can make the most of organizational change by planning, communicating more effectively and checking the mindset of those involved in the change. Often those implementing day to day change is far removed from organizational leaders.

Managing Through Chaos: Tools, Tips, and Techniques to Set Priorities and Make Effective Decisions Under Pressure
Presented by Chris DeVany
This highly interactive Webinar offers you and your team an array of practical tools to help you get things done in today's chaotic and constantly changing work environment. You'll learn practical techniques for making structured decisions—even under pressure—to earn buy-in from bosses, coworkers, and customers. In a workshop environment, you will participate in valuable exercises utilizing real-world case studies. You'll emerge with an action plan you can use right away to master expanding workloads and complex decisions.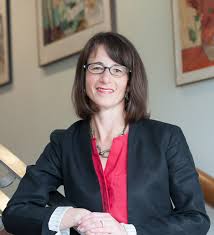 Claudette Rowley, Cultural Brilliance CEO, is a cultural design and change management consultant with a knack for building strategic plans and orchestrating organizational changes that boost business performance and increase employee engagement at the same time. For the past eighteen years, Claudette has consulted, trained and coached executive leaders and management teams at Fortune 1000 companies, small businesses, and start-ups to create a pro-active and innovative workplace culture that delivers outstanding results throughout all areas of an organization. She is the founder of the Cultural Brilliance System, hosts a nationally syndicated radio show, and is the author of the upcoming book Cultural Brilliance: The DNA of Organizational Excellence.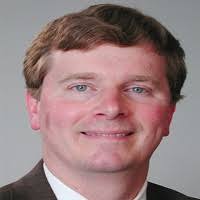 Chris DeVany is the founder and president of Pinnacle Performance Improvement Worldwide, a firm which focuses on management and organization development. Pinnacle's clients include global organizations such as Visa International, Cadence Design Systems, Coca-Cola, Sprint, Microsoft, Aviva Insurance, Schlumberger and over 500 other organizations in 22 countries. He also has consulted to government agencies from the United States, the Royal Government of Saudi Arabia, Canada, Cayman Islands and the United Kingdom.

---
---
contact us for your queries :