2 Effective Webinars on Understanding Shadow Payrolls and Salary Conversions
Salary Conversations: How to Have Calm, Effective Pay Discussions with Employees
Presented by Wes Pruet
Talking about salary is a tricky business. Pay conversations almost always involve emotions. Why? Because most employees equate self-worth with compensation. Few are able to completely separate their value as a person from the dollar value the company places on them. Here's worse news: it's your best people, not your average employees, who become most disillusioned and disengaged if pay expectations and pay reality are out of whack. More than any other employee/employer conversation, talking about pay has the highest risk of destroying morale, sapping productivity and eroding retention rates. Despite the danger, more than 53% of managers admit that their company has never offered training to teach them how to talk about compensation.


Payroll Rules & Administration Made Simple
Presented by Carl Young
Payroll is the most important aspect of any business. It leads to employee morale. It must be perfect and comply with all the rules. This webinar examines all the payroll rules of the FLSA and how to implement them to achieve perfection. It is a simple approach to payroll rules and administration a guaranteed to give attendees a good working knowledge of payroll rules & administration in the simple to understand and apply tools & techniques.
Webinar stresses that payroll administration is only accepted if perfect. Achieving perfection in payroll processing is the overall theme of this webinar.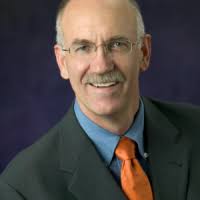 Wes Pruett is the owner of HR Advisors LLC, a consulting practice that provides service to clients who seek to align their business and employees by creating successful outcomes and excellent work environments. After 20 years in senior leadership within the Mayo Health System, he founded HR Advisors. Mr. Pruett provides solutions to companies for a wide variety of HR issues including compensation, compliance, policy development, performance management, and employee relations. Mr. Pruett regularly facilitates employee training related to communication, leadership, coaching and strategic planning. He is a business coach and member of the International Coach Federation.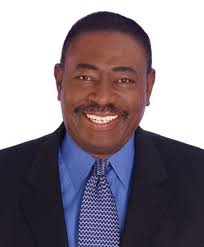 Carl Young is an Author, Speaker, Trainer, Consultant, and Coach. He holds an MBA and completed graduate studies in Accounting and Taxation. He is a former CFO of a 275M, high growth technology-based company. He has over 25 years of senior-level business management experience. In addition, he has over 25 years of training experience in finance, accounting, and business management. Former CEO of his own small parts manufacturing company as well as former Senior Financial Associate of the major consulting firm. Carl is a member of the following organizations: American Society of Corporate Controllers, Council of Experts (investment firm Gersen & Lehrman), Society of Industry Leaders (sponsored by Standard & Poors), and the National Association of Accountants. An engaging and entertaining speaker and trainer who draws from his experience as a former CFO to make relevant teaching points.

---
---
contact us for your queries :