Legally Terminating Employees: 10 Complex Issues You Must Know

Chris DeVany is the founder and president of Pinnacle Performance Improvement Worldwide, a firm that focuses on management and organization development. Pinnacle's clients include global organizations such as Visa International, Cadence Design Systems, Coca Cola, Sprint, Microsoft, Aviva Insurance, Schlumberger and over 500 other organizations in 22 countries. He also has consulted with government agencies from the United States, the Royal Government of Saudi Arabia, Canada, Cayman Islands, and the United Kingdom.
He has published numerous articles in the fields of surviving mergers and acquisitions, surviving change, project management, management, sales, team-building, leadership, ethics, customer service, diversity, and work-life balance, in publications ranging from ASTD/Performance In Practice to Customer Service Management. His book, "90 Days to a High-Performance Team", published by McGraw Hill and often accompanied by in-person, facilitated instruction, has helped and continues to help thousands of executives, managers, and team leaders improve performance.
He has appeared hundreds of times on radio and television interview programs to discuss mergers and acquisitions (how to manage and survive them), project management, sales, customer service, effective workplace communication, management, handling rapid personal and organizational change and other topical business issues. He has served or is currently serving as a board member of the International Association of Facilitators, Sales and Marketing Executives International, American Management Association, American Society of Training and Development, Institute of Management Consultants, American Society of Association Executives, Meeting Professionals International and National.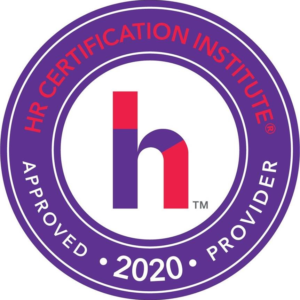 This webinar has been approved for 1.00 HR (General) recertification credit hours toward aPHR™, aPHRi™, PHR®, PHRca®, SPHR®, GPHR®, PHRi™, and SPHRi™ recertification through HR Certification Institute® (HRCI®). Please make note of the activity ID number on your recertification application form. For more information about certification or recertification, please visit the HR Certification Institute website at www.hrci.org.
For any further assistance please contact us at support@grceducators.com

Employers must terminate employees from time to time in order to run their businesses effectively. In today's litigious world, terminating employees is an emotional and legal minefield for managers and supervisors. Even subtle differences in preparing for and conducting terminations can impact greatly the level of legal risk, and whether an employer faces a claim that may cost six figures (or more) in potential liabilities and litigation costs. This webinar will give you knowledge on basic employment laws at the federal & state level and practical strategies about the process of termination in order to avoid legal liability reduce the risk of employment lawsuits and reduce the risk of workplace violence.
Areas Covered
Type of Employees being terminated (At-Will, Government, Contract)
Review of the Company Termination Policy: Different termination reasons
Federal & State Laws Related to Wrongful Termination
Discipline process and termination paperwork
How to conduct a termination meeting
Severance Pay, Waivers of Legal Rights and Unemployment Claims: Key considerations for individual terminations and group layoffs
Post-termination legalities
Workplace violence
Who Should Attend

Business Owners/Operators
HR/Personnel Managers
Department or Unit Managers
Hiring Managers
Any Manager or Employee with the responsibility of terminating other employees
Why Should You Attend
Terminations – whether they involve a single employee or a large-scale layoff – are never easy. Although it is one of the most displeasing sides of business management and ownership, it is sometime absolutely necessary. Along with the emotional stress they cause, terminations can also pose enormous legal risks. Whether its insubordination, poor performance, or incompatibility you need to ensure that you and your managers know how to handle this task effectively, legally and safely.

---
---
contact us for your queries :