2 Webinar Guide To Work More Efficiently In Excel Formulas
Excel Savvy: Implementing the Custom Views Feature
Presented by David H. Ringstrom
In this presentation, Excel expert David Ringstrom, CPA, shares a variety of ways you can automate your work in Excel by way of the Custom Views feature—one of Excel's most overlooked features. Step-by-step, David demonstrates how Custom Views allows you to hide and unhide multiple worksheets at once, set a print range for multiple areas of a worksheet, make a single set of data serve multiple purposes, gain control over long lists of data by filtering vs. sorting, and much more. You'll be empowered to use Excel far more effectively after attending this webcast.
Excel Savvy: Mastering Advanced Lookup Functions

Presented by David H. Ringstrom

In this insightful webcast, Excel expert David Ringstrom, CPA, focuses on alternatives to the VLOOKUP function. While many Excel users rely on VLOOKUP for basic lookup functionality, it's often because they're unaware of other functions that can enable them to work more efficiently in Excel. David sheds light on what can go awry with VLOOKUP; explains how to future-proof VLOOKUP; and discusses alternative functions, including IFNA, MATCH, SUMIF, SUMIFS, IFERROR, CHOOSE, and OFFSET.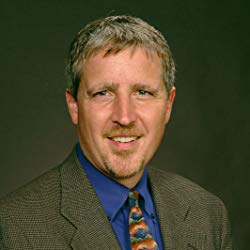 David H. Ringstrom, CPA, Nationally recognized Microsoft Excel expert David H. Ringstrom, CPA, is the president and owner of Accounting Advisors, Inc. based in Atlanta, Georgia. David founded Accounting Advisors in 1991 as a consulting-services business, later he began teaching continuing education classes as well. His mission since is to offer quality training and consulting services on Microsoft Excel via live webcasts, on-demand self-study webcasts, and in-house engagements. David has taught hundreds of webinars on Excel and other topics, in addition to speaking at conferences and in-house engagements.

---
---
contact us for your queries :