2 Webinar Courses to Manage Anxiety, Skills and Habits for Your Success
Emotional Intelligence (EQ): It's More Important For Success Than Your IQ!
Presented by Marcia Zidle

Emotionally intelligent managers, supervisors and professional staff are your greatest assets. They solve problems, resolve conflict and build teamwork. Researchers and business experts agree that people with high emotional intelligence (EQ) are consistently the top performers in their organizations. They're more resilient and flexible when things get tough and are held in the highest regard by their bosses, peers, co-workers, and others. On the other hand, those with low EQs continually sabotage their own efforts and those of others. They fail to tune into the emotions of their employees; minimize their efforts to solve the problem and improve productivity, and tend to alienate the members of their teams and other stakeholders. By using the emotional intelligence skills and mindset during this webinar, you'll gain the ability to more appropriately respond to the world around you and eliminate the stress and frustration that often comes from working with others.
The Ultimate Keystone Habit for Success
Presented by David Rohlander
Most of our daily activities are a form of habit, we do the same thing over and over. Think of how you brush your teeth. It's a habit, right? There is one habit you can develop that will change your life, improve your company and get you dynamic results in virtually every area of your life. That habit is what this webinar is all about: The Power of One to One Time.
Imagine having the confidence, coordination, and communication of an elite SEAL team. That is our objective. Elite teams don't just happen, it takes time, repetition and expert execution. There is nothing more valuable to building another person than the sincere, caring, thoughtful and accountable one on one time. It is a form of coaching.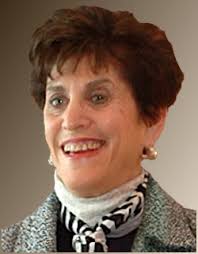 Marcia Zidle is a board-certified executive coach, business management consultant, and keynote speaker, who helps entrepreneurial ventures; small to medium size companies, and professional firms to leverage their leadership and human capital assets. She has 25 years of management, business consulting, and international experience in a variety of industries including health care, financial services, oil and gas, manufacturing, insurance, pharmaceuticals, hospitality, government, and nonprofits. She brings expertise in social and emotional intelligence; executive and team leadership; employee engagement and innovation; personal and organization change management. Marcia is also the host of The Business Edge, a weekly internet radio show on the business channel of Voice America Media giving practical advice to CEO's, company owners and executive teams that are planning or are in the midst of, ambitious growth and change.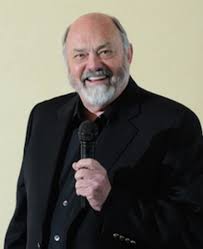 David Rohlander, DGR, is a best-selling author, former corporate CEO and US Air Force fighter pilot who has flown 208 combat missions. As a Professional Speaker, he has been delivering impact, relevance, and results since 1979. David's goal is to inspire and entertain audiences while bringing significant insights, practical solutions, and tremendous value. Leadership and Communication are David's primary areas of expertise. As a speaker, trainer, and coach, David has worked all over North America, Europe, and South America for associations, large and small organizations as well as government entities. An active leader in the National Speakers Association for over twenty-five years, David is passionate about exceeding your expectations. Over 85% of DGR's new business is referral based and we welcome your feedback and suggestions.

---
---
contact us for your queries :