What Laws Have Changed for 2020 in California

Margie Faulk is a senior-level human resources professional with over 14 years of HR management and compliance experience. A current Compliance Advisor for HR Compliance Solutions, LLC, Margie, has worked as an HR Compliance advisor for major corporations and small businesses in the small, large, private, public and Non-profit sectors. Margie has provided small to large businesses with risk management strategies that protect companies and reduces potential workplace fines and penalties from violation of employment regulations. Margie is bilingual (Spanish) fluent and Bi-cultural.
Margie's area of expertise includes Criminal Background Screening Policies and Testing, I-9 document correction and storage compliance, Immigration Compliance, employee handbook development, policy development, sexual harassment investigations/certified training, internal investigations for all employee relations issue, volatile termination compliance, labor poster compliance, monitoring US-based federal, state and local regulations, employee relations issues, HR management, compliance consulting, internal/external audits, and performance management.
Margie is a speaker and accomplished trainer and has created and presented compliance seminars/webinars for US and International organizations. Margie offers compliance training to HR professionals, business owners, and leadership to ensure compliance with workplace and regulations. Margie holds professional human resources certification (PHR) from the HR Certification Institution (HRCI) and SHRM-CP certification from the Society for Human Resources Management. Margie is a member of the Society of Corporate Compliance & Ethics (SCCE).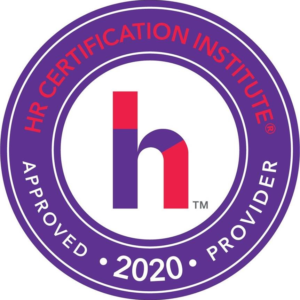 This webinar has been approved for 1.50 California recertification credit hours toward aPHR™, aPHRi™, PHR®, PHRca®, SPHR®, GPHR®, PHRi™, and SPHRi™ recertification through HR Certification Institute® (HRCI®). Please make note of the activity ID number on your recertification application form. For more information about certification or recertification, please visit the HR Certification Institute website at www.hrci.org.
For any further assistance please contact us at support@grceducators.com


California has been one of the most employee-centric (employee-friendly) states for employment regulations. It has always been a challenge to keep up with all the regulations trending for Employers who are in California or have employees who work remotely in California. California also is a trendsetter with all the protections for employees with many other states using California's changes as a model. There so many regulations effective in 2019 & 2020 and beyond.
Employers must ensure they are compliant with the regulations and also update their employee handbook and stand-alone policies immediately or suffer the cost of non-compliance.
Learning Objectives

There are a number of significant laws in 2019 that will affect California employers beginning January 1, 2020. The new laws – some of which were signed into law just weeks ago – address several topics, including:
Worker classification
Discrimination, harassment, and retaliation
Wage and hour issues
Leaves of absence and workplace accommodation
Workplace training and safety
Flexible spending accounts
Limitations on arbitration agreements
Settlement agreements
Privacy
Hairstyle Discrimination
Overtime Changes different than the Department of Labor (DOL)
Sexual Harassment Training changes
No Rehire
Salary questions prohibition in hiring
Ban the Box Enforcement
This training will identify the changes in California's employment regulations and will provide the knowledge necessary to mitigate the laws and maintain compliance.
Course Level - Intermediate
Who Should Attend
California Employers
Multi-State Employers with a geographic footprint in California on-site or remotely
HR Professionals
Compliance Professionals
Manager/Supervisors
Leadership
Office Managers
Anyone interested in learning about California workplace regulations

---
---
contact us for your queries :