Working Staff at home: How to Get More Productivity and Profitability from Employees Working from Home
Paul Ter Wal, LL.M CSP FPSA
Paul is an internationally sought-after employee engagement and accountability expert and works health architect. For more than 20 years he has been in the speaking, consulting, and training business for executives, HR directors and employees. The world has a crisis of engagement, with serious and potentially long-lasting repercussions for the organizations. This is where Paul Ter Wal steps in. He works on both sides – employer and employees – to create work happiness and loyalty. His concept is based on finding the "Non-Negotiable" and the core values of the individual as well as the company. Paul worked as a company lawyer, a consultant at Cap Gemini, an independent consultant, and a speaker.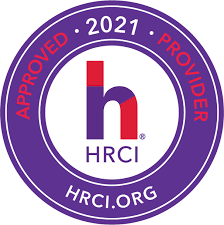 This webinar has been approved for 1.00 HR (General) recertification credit hours toward aPHR™, aPHRi™, PHR®, PHRca®, SPHR®, GPHR®, PHRi™, and SPHRi™recertification through HR Certification Institute® (HRCI®). Please make note of the activity ID number on your recertification application form. For more information about certification or recertification, please visit the HR Certification Institute website at www.hrci.org.
For any further assistance please contact us at support@grceducators.com


After COVID-19: 60% of white color-workers want to work partly (40 – 60% of their working hours) from home. Working @home and the related products are very important issues within organizations; first, the personal issue for the employee, secondly to prevent the production losses for the company.
Working@home: how do you manage this and what about the loss of productivity? And is there a loss?
In addition to personal issues, it can also cause unrest within organizations
Due to the demographic situation, we won't find enough qualified employees to fill the gaps: this leads to production failures
Searching for new employees will cost you up to 150% of a yearly salary
Medical and biological sickness is an average of 2%; all above this number is connected to culture. So, it's also an issue for our company
Areas Covered
Inform you about the latest's insights on sick leave, presenteeism, and prevention working @home
Help you to organize support programs for reduction of presenteeism and sick leave
Create a sustainable workforce for your company
Show you the Sick leave calculator: what are your costs?
Course Level - Intermediate and Advanced
Who Should Attend
CEO
CFO
HR Director
HR Advisors of companies
Why Should You Attend
For some organizations and their management, it's hard to accept that working at home will be the art of a new normal; more and more employees with office-related jobs want to work from home. There are great examples (Amazon, Microsoft, and others) but not all companies are happy with this situation. How to connect with your employees when working from home? How to "control" productivity. In this webinar, we will discuss several of the options that you have as a manager.

---
---
contact us for your queries :