2 Webinars Mentioned Below Provides Extraordinary Self-defense Skills When Shooting Occurs, and Workplace Violence, Plans, Procedures and Policies
Verbal Self-Defense For Workplace Violence
Presented by Joe Rosner
De-escalation, diffusion, Verbal Judo, or "talking someone down', are all names for keeping a potentially violent person from becoming an actual violent person. This program will provide strategies, tactics, and techniques for keeping situations from devolving into dangerous confrontations. We'll take a quick look into the problem of workplace violence, how often it happens, and what is the effect on individuals and organizations when it does. Next, you'll take a deep dive into the warning signs that someone is at high risk for becoming violent. You'll get an overview and basic understanding of how hostage negotiators, psychiatric professionals, and other professionals gain control of the intense situation and bring about non-violent conclusions.
Suicide: Management and Employee Awareness and Protocol Skills for the Workplace
Presented by Jim Zalud
1,000,000 people, around the world, commit suicide each year--Nearly 30,000 is Americans. On average, 1 person commits suicide every 16.2 minutes. Males make up 79% of suicides. Over 50% of all suicides are completed with a firearm. How many co-workers do you know that have: Talked about killing themselves; started to withdraw from fellow employees; increased the use of drugs or alcohol; just lost interest? Do you, as a manager/supervisor know how to approach this person? Would you know how to establish a rapport and engage in active listening? Do you know how to ask a direct question about their intentions? Do you know what you should NOT say? Your awareness and skills in conducting these activities may be the difference between life and death. The suicide death of a co-worker, on-site or not, will have a profound effect on fellow employees. Is your firm ready to supply the support, grieving time, and perhaps counseling that will be required to deal with a major loss? Does your company have a protocol to facilitate such a horrific event? If the answer is NO, you have a big task ahead of you.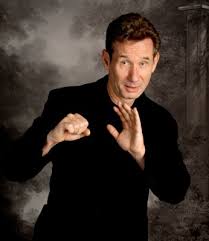 Joe Rosner is a nationally recognized expert on workplace violence, personal safety, crime prevention, and self-defense. Thousands of healthcare, real estate, and other business professionals have learned to be safer from crime and violence from his presentations. Joe's credentials include military, law enforcement, professional bodyguard experience, multiple black belts and growing up on the South Side of Chicago. He has been featured in the Chicago Tribune, Realtor Magazine, and other publications as well as on numerous radio and TV programs. Before the terrorist attacks of 9/11, Joe enjoyed a successful career selling services and technology to larger HR Departments. After 9/11, his focus became to teach people how to be safer from crime and violence. Using his own experiences, training and ongoing research, Joe was able to develop a self-defense program that does not require size, strength, athletic ability or extensive practice. Yet, self-defense is stressed as being like airbags in your car; good to have if needed, but never as a first choice. His motto is "prepare without the scare". Fear is replaced with confidence resulting in a motivated team that knows you care.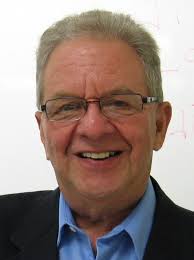 Jim Zalud is a 30-year teacher of verbal, non-verbal, and mnemonic skills. Jim has spoken to police departments, colleges, and corporations throughout America. He has completed Law Enforcement Crisis Intervention Training, advanced Forensic Interviewing Training, and is a member of the International Law Enforcement Educators and Trainers Association. He is also the Body Language Expert for the ABC Affiliate WTVO TV-17 in Rockford, Illinois. Jim is the co-author, along with Ann Bumbak, of the book: AUTISM for FIRST RESPONDERS and YOU.

The bundle of course mentioned below clearly provides the strategies, tactics, and techniques for the prevention. Workplace violence, plans, procedures, and policies and strategies, tactics, and techniques for keeping situations from devolving into dangerous confrontations. Professional understanding of recognizing, resolving the suicide crisis in the workplace.
The webinar format is 1-1.5 hours of audio-visual presentation, including a brief Q&A session.
This webinar bundle includes below 2 recorded webinars:
Verbal Self-Defense For Workplace Violence
Suicide: Management and Employee Awareness and Protocol Skills for the Workplace



---
---
contact us for your queries :