2 Webinar Courses on Building Your Cold Calling Skills, and Sales Strategies, Tactics and Techniques for Beginners to Experienced
Cold Calling Strategies, Tactics and Techniques
Presented by Joe Rosner

You may have been told cold calling is a numbers game and that's true. But the numbers are just variables in a formula which you may have greater control of than you may know. For example: If you called one million people and merely asked, "Do you want to buy my product or service", would you make any sales? The math says, with one million as your denominator, you will as long as your divisor is bigger than one in a million. (You'd also be exhausted).
What if you asked, "Would you like to buy my really great product or service at a terrific price?" You'd make more sales, right? What changed? You improved your results (devisor) with a better technique. In this "Cold Calling Strategies, Tactics and Techniques" you'll learn new ways (And be reminded of good cold calling ideas you used to know.) to find new prospects, get through to them and get more yes's when you do.
Closing without "Closing"
Presented by Steve Heroux
The days of the "Hard Close" and manipulating people with sales tactics and tricks are over. Most salespeople and business owners use language that is overrated, antagonistic, and antiquated. 90% of salespeople talk too much, don't listen enough, and are constantly in pitch mode instead of solution mode, which is why they struggle with sales. In this strategic webinar, you'll learn how to create an environment where your prospects are asking you how to move forward and how to utilize the art of asking effective questions and active listening. This, in turn, leads your prospects to feel satisfied and understood, with a feeling of comfort, to move forward working together.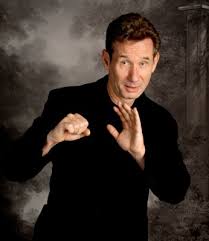 Joe Rosner starting selling greeting cards door to door at age 11. In his teens, he started and ran a successful lawn mowing business. Joe has invested a great deal of time and money obtaining sales expertise from top sales gurus including Steve Shiffman, Dale Carnegie, Jeffery Gitomer, Brian Tracy, Tom Hopkins, Zig Ziglar, David Sandler, and Ben Franklin. He has read hundreds, if not thousands, of sales success books. And he then applied what these top experts teach in real life sales situations. In the sales role for a predecessor of what would eventually become Kenex, an IBM company, he sold to prospects from the boardroom to the loading dock. He has successfully has sold a variety of services and products to large and small business organizations, as well as to consumers. Joe has provided sales training at local colleges, for human resources organizations and for individual clients in industrial equipment, insurance, healthcare and more.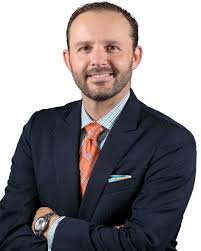 Steve Heroux is a Professional Sales Coach, Keynote Speaker, and leading authority in providing cutting-edge strategies on selling with honesty. With more than 20 years of success in sales and sales management, he has generated tens of millions in sales, coached thousands of salespeople to reach their targets, and risen to the top of three different industries. Steve reached #1 nationwide in new accounts, beating out over 60,000 agents in a Fortune 500 company. He has worked in multiple fields including insurance and product sales and his clientele include representatives of companies including Aflac, Keller Williams, and State Farm.

The bundle of below mentioned webinars discuss Building your cold calling skills, Strategies, Tactics, and Techniques for beginners or experienced.
The webinar format is 1-1.5 hours of audio-visual presentation, including a brief Q&A session.
This webinar bundle includes below 2 recorded webinars:
Cold Calling Strategies, Tactics and Techniques
Closing without "Closing"



---
---
contact us for your queries :