Webinar Bundle on Cash Management, Cash Flow and Treasury Management
The Importance of Cash Flow and How to Forecast Cash Flow
Presented by Ronald A Sereika

In this session, you will learn about the three parts of the Statement of Cash Flows and we will break each one down accordingly. You will understand that a company can show its sales increasing every year and also show they are making profits. However, if they cannot generate cash flow from their daily operations they will go BANKRUPT. You will also learn a method of how to forecast cash each month for your company and learn to forecast your number within 5% each month.
Treasury Management – Liquidity, Interest Rate, Foreign Exchange and Capital Risk Management
Presented by Robert F. Geary
The Treasury function is one of the most important units within the bank and nonbank corporations alike. Treasury management can be very complex in nature and, given the size and nature of an organization's balance sheet, it can be one of the most demanding areas of management within the firm. This presentation provides for a thorough understanding of the Treasury Management function, each area of risk under Treasury management, the thought process for addressing each area of risk, and the tools as well as the disciplines used to manage these risks. It focuses on the many functional management considerations relative to each area of responsibility under Treasury management as well as on the management process that provides for the executive management of the firm the ability to focus these risks as well.
Cash Management: How Sales, Operations, and Technology Can Work Together to Generate More Fee Income
Presented by Marica Malzahn
During this webinar, you will gain a more in-depth knowledge of Cash Management (aka Treasury Management) products and services. You will learn about all the Cash Management products and services available in the marketplace, identify the products and services your community bank currently offers, what you're missing, and come up with strategies to implement and offer the right products and services for your bank. You will also learn the "behind the scenes" on the most important products and how they interact with Technology.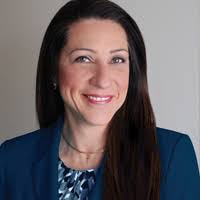 Marica Malzahn is the president and founder of Malzahn Strategic, a community bank consultancy focused on strategic planning, enterprise risk management, and talent management. Marci has 23 years of banking experience, the last ten as the EVP/CFO/COO of a community bank she helped start where she oversaw all the bank operations areas. In her last year as EVP/COO/CRO, Marci created and focused on the bank's risk management program. She was also the corporate secretary of both the holding company and the bank. Before starting the bank in 2005, Marci took a detour from banking for five years and worked for a $34 million revenue non-profit organization where she led IT, HR, and Finance.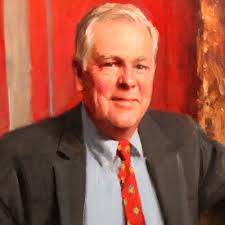 Robert F. Geary is the founder of Greenwich Risk Management Advisory Services "LLC" and services as the principal consultant on many of the firm's consultancy mandates. Robert has been a banking and finance industry professional for 49 years with 34 years serving in a variety of senior Treasury, financial markets, asset management, and risk management roles at JP Morgan Chase & Co.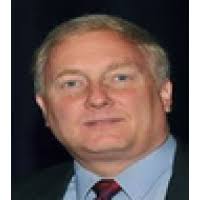 Ronald A Sereika has over twenty-five years in credit management in the clothing, door and window manufacturing, wine, and now the medical device industry. He holds a BS in Accounting and has received his certification in credit and finance from the Amos Tuck business school at Dartmouth University. Ron has been an instructor for NACM for 18 years teaching both the CAP and ACAP classes helping over 150 credit people prepare for their credit designations. Ron is currently the Credit Manager at CooperVision Inc, a $2B global medical device company.

---
---
contact us for your queries :