The Essentials Of Team Building

Mike Cox is the founder and President of Nittany Business Coaching and Training. He has provided hundreds of highly acclaimed seminars and webinars on a variety of topics over the last ten years. He brings his seminars to life with examples from his 29-year career as a high-performing leader and manager in the corporate world where he was noted for his ability to develop high-performing leaders and teams that consistently exceeded all measurements while having fun.
His webinars have been described as informative and highly impactful. He strives to ensure that attendees leave with a clear plan that can be implemented immediately to drive results and performance. Mike has an MBA in Marketing from St. Joseph's University. He has worked with various levels of management and staff to provide training and coaching that makes a difference.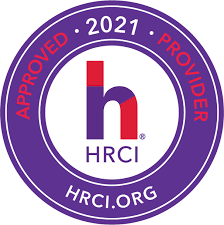 This webinar has been approved for 1.00 HR (General) recertification credit hours toward aPHR™, aPHRi™, PHR®, PHRca®, SPHR®, GPHR®, PHRi™, and SPHRi™recertification through HR Certification Institute® (HRCI®). Please make note of the activity ID number on your recertification application form. For more information about certification or recertification, please visit the HR Certification Institute website at www.hrci.org.
For any further assistance please contact us at support@grceducators.com


This topic will address the stages that a team goes through from its creation to the end. Teamwork and team building are essential characteristics toward productivity at any workplace and the lack of key essential leadership and communication skills often impede the development of teams and overall productivity.
There has been much written and discussed on this topic but there is still some uncertainty over just what needs to happen for a group of working people to develop into a true team. This will help define some of the characteristics of real teams.
Areas Covered
Why teams matter
Characteristics of high performing teams and dysfunctional teams
Stages virtually all teams eventually go through
Best practices for building and sustaining high performing teams at each stage
Course Level - Basic / Fundamental to Intermediate
Who Should Attend
First-time Managers or Supervisors
Line Supervisors
District Sales Managers
Regional Sales Managers
Training Managers
HR Supervisors
Why Should You Attend
This webinar will help managers understand what the true dynamics of a team are and also some of the issues that frequently cause teams to fall apart. New and tenured managers who are managing or leading groups will learn best practices for building a team from the start and maintaining a level of commitment throughout the existence of the team. They will also learn which pitfalls to avoid that frequently impede the development of a strong team.

---
---
contact us for your queries :