Set of 7 Webinars to Master and Brush Your Excel Skills
Excel Charts
Presented by Dennis Taylor

Creating charts in Excel has long been one of its most popular features. Numerical information can be boring and some of us just don't read and absorb the meaning of such data until we see the information depicted in a chart. You can create an Excel chart with just a few keystrokes or mouse clicks and can easily alter a chart's appearance by changing its type into a line, bar, pie, or column chart as well as numerous other types.
This session shows you quick ways to create charts, explores which chart types work best for different data gives you tips on when and how to add gridlines, change background colors, adjust scaling, insert titles, insert ClipArt images, insert trendlines, and how to add functionality, and pizzazz to your charts with simple formatting techniques.
Excel PivotTables 2016: The Ace Analytical Tool of Excel
Presented by Tom Fragale
In this webinar, you will learn how to make all of your raw data and quickly turn that data into easy to use flexible summary reports using Pivot Tables and Charts. We will start with the basics and built up to more complex pivot tables. Many people struggle with how to create Pivot Tables, or maybe they don't even know what they can do, or maybe they think they are too difficult. I'm going to show you what they, how to use them, and that they are not difficult, and they can give you tremendous results. We will then make Pivot Charts, to graphically show the data. Then, we will add sorts, filters, slicers, and timelines to create a very easy-to-use, but very powerful dashboard that can give you instant results, and allow you to slice and dice your data any which way. You and your staff will be instantly more productive in Excel. These techniques will work cross-industry, with any type of data.
Excel Boot Camp: Conditional Formatting and Data Validation, Smart-Art and Chart, Integrate Excel, PowerPoint and Word
Presented by Cathy Horwitz

Using Conditional Formatting and Data Validation: With Conditional Formatting, we'll show you how massive amounts of data can be analyzed to visually emphasize relationships, find exceptions, and spot trends. Conditional formatting can change the format of cells based on their values in multiple ways including font style, underline style, font color, fill color, and more. Data bars can be used to show the value of a cell relative to other cells. Data bars can be modified in multiple ways. Color scales show data distribution and variation. Shades of color represent high, middle, and low values. A variety of color combinations are available. Icon sets allow annotation and classification of data into three to five categories using icons. It is possible to customize icon sets. Create a drop-down list of items in a cell with data validation. This will make data entry easier and reduce input errors and typing mistakes. Invalid data can automatically be highlighted in a worksheet.
Visualizing Data with SmartArt and Charts: A SmartArt graphic is a visual representation of information and ideas, and a Chart is a visual illustration of numeric values or data. Basically, SmartArt graphics are designed for text and charts are designed for numbers.
Integrating Excel, PowerPoint, and Word: Microsoft The office is known for its integration capabilities. We typically work with Excel, Word, and PowerPoint individually, and we may insert data from Excel into a Word report or a PowerPoint presentation. Each program has features specific to sharing data automatically among programs. This webinar will give attendees important time-saving techniques in creating truly smart presentations; determine when and how to use each type of integration effectively.
Excel - Demystifying Pivot Tables
Presented by Mike Thomas

Pivot Tables are one of the most powerful tools in Excel's data analysis and Business Intelligence (BI) armory. With just a few clicks of the mouse (and no complicated formulas!), you can quickly and easily build the reports, dashboards, and charts that help you to summarise, analyze, interpret and understand your data which in turn helps you to spot trends and get answers to the important questions on which you base your key business decisions.

Excel Savvy: Pivot Tables Part 1
Presented by David H. Ringstrom, CPA
After participating in this empowering webcast presented by an Excel expert David Ringstrom, CPA, you'll know how to transform data into a pivot table-ready format and instantly create reports by simply dragging and dropping fields with your mouse. David demonstrates how to initiate a pivot table from a list of data, expand and collapse pivot table elements, dig deeper into the numbers, and more. In addition, he points out pivot tables traps and shares tricks to help ensure your reports are accurate. David demonstrates every technique at least twice: first, on a PowerPoint slide with numbered steps, and second, in Excel 2016.
Excel Savvy: Intermediate Pivot Tables
Presented by David H. Ringstrom, CPA

Excel expert David Ringstrom, CPA, takes you step-by-step beyond the basics of pivot tables in this comprehensive presentation. He explains the PivotTable feature, the PowerPivot feature, the Recommended PivotTables feature, and others. After participating in David's presentation, you'll know how to create self-updating titles for charts and pivot charts, expand and collapse pivot table elements, drill down into numbers with a simple double-click, and more.
Excel Savvy: What-If Analysis
Presented by David H. Ringstrom, CPA

In this presentation, Excel expert David H. Ringstrom, CPA, draws your attention to the What-If Analysis tools available within Microsoft Excel's Data menu. You'll learn how and when to make use of Excel's Scenario Manager as well as how to use the Data Table feature to compare calculation results based on two or three inputs. David explains how Excel's Goal Seek feature empowers you to perform basic what-if analyses, in effect, solving for a single value.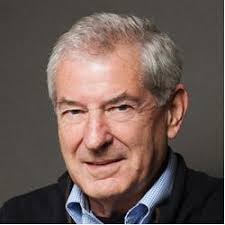 Dennis Taylor is an Excel expert. He has worked extensively with Microsoft products (especially spreadsheet programs) since the mid-1990s. He's traveled the The United States and Canada giving seminars to help his students unlock the full potential of Excel (so far, he's been to over 40 states, and Saskatchewan is the one Canadian province he's missed, but he'll get there soon enough!). Dennis has a unique ability to describe, decode, and demystify the myriad functions of Excel for individuals and businesses. He's taught hundreds of workshops and authored numerous tomes on this program.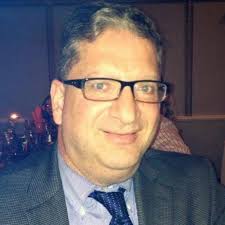 Tom Fragale is a computer professional with over 30 years of professional experience. He is a Microsoft Certified Trainer, and a Microsoft Certified Expert in Excel. He has trained over 30,000 business people in on-line webinars, public seminars, and on-site training. His clients include many Fortune 500 companies, government agencies, military bases, and companies large and small across many industries, including manufacturing, banking, pharmaceutical, education, retail, etc. He started his career as a database application programmer and has served as a consultant and project manager on many successful projects. His topics of expertise include Access, Excel, Word, PowerPoint, Outlook, Crystal Reports, SQL Server, Visio, QuickBooks, and SharePoint, among others. His passion is training people and helping people get the most out of their computers, and he is a published author having written a book on Microsoft Access. He graduated in 1988 from LaSalle University in Philadelphia, PA with a BA in Computer Science.

Cathy Horwitz is an independent consultant specializing in Microsoft Office instruction. She has over 30 years of experience as a Microsoft Office instructor. Cathy is proficient in all levels of Excel, Word, PowerPoint, Outlook, and Access. Cathy holds a degree in Psychology and a Master in Business Administration degree with an emphasis in Human Resources.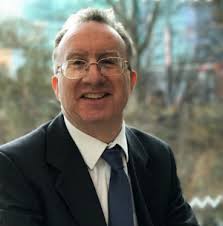 Mike Thomas has worked in the IT training business since 1989. He is a subject matter expert in a range of technologies including Microsoft Office and Apple Mac. In 2012 Mike founded theexceltrainer.co.uk where he has produced nearly 200 written and video-based Excel tutorials. He has recorded several Excel training courses for pluralsight.com and in his career delivered hundreds of courses and webinars on a wide variety of technology-related topics. Mike is a Fellow of The Learning and Performance Institute and has worked with and for a large number of global and UK-based companies and organizations across a diverse range of sectors. In addition to training, he also designs and develops Microsoft Office-based solutions that automate key business tasks and processes.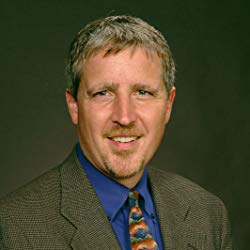 David H. Ringstrom, CPA - Nationally recognized Microsoft Excel expert David H. Ringstrom, CPA, is the president and owner of Accounting Advisors, Inc. based in Atlanta, Georgia. David founded Accounting Advisors in 1991 as a consulting-services business, later he began teaching continuing education classes as well. His mission since is to offer quality training and consulting services on Microsoft Excel via live webcasts, on-demand self-study webcasts, and in-house engagements. David has taught hundreds of webinars on Excel and other topics, in addition to speaking at conferences and in-house engagements.

---
---
contact us for your queries :