Set of 6 Webinars to Demistify Outlook and Learn to Organize Your Inbox
Office 365 Demystified: Groups, Teams & SharePoint
Presented by Melissa Esquibel

Often the user community has moved from a well-understood structure of network shared drives and email attachments to, what must seem like, the wild west. In this program, we will pull back the covers on the structures used to organize people and share information in an Office 365 world. You'll get a look at Teams App, Outlook, SharePoint, and how these work together to create a collaboration platform for your organization. Several case studies will be used to explore calendars, shared document libraries, messaging, notifications, and more. You will walk away with a better understanding of how these tools were intended to be used, how they may have gone wrong, and how to get them back on track.
Outlook - Master Your Mailbox - Inbox Hero Inbox Zero
Presented by Mike Thomas

With the average office worker receiving over 100 emails per day, the reality for most people is email overload, missed deadlines, and calendars so full you have no room to stop, take stock and smell the roses (as the saying goes).
For most business users (and many home users too), Microsoft Outlook has become the standard application for managing emails, calendar appointments, and to-dos. With an abundance of features and versions for desktop and mobile, there's really no excuse not to be organized. Or so the theory goes.
Outlook Best Practices: Get Organized With Microsoft Outlook
Presented by Tom Fragale
This 60 minute Get Organized with Outlook session will encourage and enlightened Outlook users on how to use Microsoft Outlook to more confidently and efficiently organize their information and commitments. Participants will learn smarter tips, tricks, and systems to better manage their tasks, follow-ups, contacts, notes, and calendar items. Don't worry, this is not a boring computer class (you'll have fun!) and you get my no tech-talk guarantee!
Get Organized with Outlook
Presented by Darienne Mobley

You have been issued Microsoft Outlook because it has so many great features for helping you manage your information, communications, schedules, and workload. Have you ever had any official training on how to use it? Without training, most users will plateau out on their own. Wouldn't it be better to learn how to use it effectively?
Planning, Prioritizing, and Execution with the Outlook Calendar and Tasks
Presented by Karla Brandau

Following the tried and true principles and the Outlook pointers in this program, you'll be able to mesh time management principles with the features of Microsoft Outlook and avoid daily chaos, including the racing heartbeat or fluttery stomach fearing you won't be able to get all of your work completed in the eight hours you spend at work. The principles taught in this program solve the puzzle for you. You will learn tried and true prioritizing and when added to the amazing productivity features of Microsoft Outlook you will become an expert at prioritizing the most important task to start every morning.
Do you face daily dilemmas trying to figure out where to start on your task list? Task lists can be overwhelming with a great range of items to complete. Some can wait but others are urgent and demand immediate attention. When you have 5 or 6 urgent requests at one time, the choice of which one to work on first can be agonizing.
Get More Done in Less Time with Microsoft Outlook
Presented by Karla Brandau
This webinar gives you the power to leverage your time & resources for outstanding career success.
People who use Microsoft Outlook only for email and meetings or appointments are leaving about 85% of the productivity power of Microsoft Outlook unused. After you complete this webinar and internalize and implement the principles taught, you will be amazed that you will not regularly finish your daily to-do list, but you will have time to find new customers, create additional business opportunities, build lasting business relationships, start innovative projects or tackle a backlog of unfinished tasks – take your pick!
This webinar, Get More Done in Less Time with Microsoft Outlook, infuses time management principles into the technology tool of Microsoft Outlook for a dramatic increase in productivity. Now there's a practical, proven solution to every one of these issues. Do you need to get more done in less time? Have you been to time management training that did not deliver the results you wanted? Have you had Microsoft Outlook training from the IT department but you're not sure how to use the features they showed you in a productive way?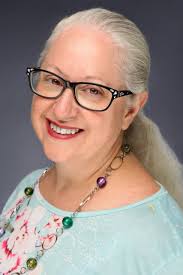 Melissa Esquibel began her career in audit and data security at a time when systems and hardware were kept in tightly secured boxes, and IT gatekeepers doled out functionality within a rigid systems architecture. Now, in the present, where end-users know how to access the power of technology independently and according to the agile timelines they require, this push and pull has created quite a mess in many organizations. With her unique experience as the conduit between the gatekeepers and the gate Stormers, she offers a unique perspective as "bridge-builder" in training programs designed to make sense of new productivity platforms, like Office 365 and G Suite and ensure effectively implementations.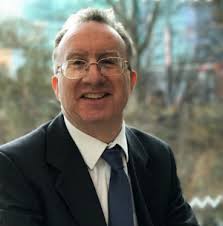 Mike Thomas has worked in the IT training business since 1989. He is a subject matter expert in a range of technologies including Microsoft Office and Apple Mac. In 2012 Mike founded theexceltrainer.co.uk where he has produced nearly 200 written and video-based Excel tutorials. He has recorded several Excel training courses for pluralsight.com and in his career delivered hundreds of courses and webinars on a wide variety of technology-related topics. Mike is a Fellow of The Learning and Performance Institute and has worked with and for a large number of global and UK-based companies and organizations across a diverse range of sectors. In addition to training, he also designs and develops Microsoft Office-based solutions that automate key business tasks and processes.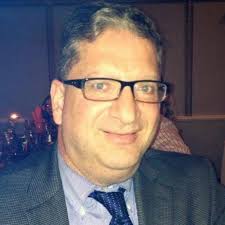 Tom Fragale is a computer professional with over 30 years of professional experience. He is a Microsoft Certified Trainer, a Microsoft Certified Office Master, and a Microsoft Certified Expert in Word and Excel. He has trained over 30,000 business people in on-line webinars, public seminars, and on-site training. His clients include many Fortune 500 companies, government agencies, military bases, and companies large and small across many industries, including manufacturing, banking, pharmaceutical, education, retail, etc. He started his career as a database application programmer and has served as a consultant and project manager on many successful projects. His topics of expertise include Access, Excel, Word, PowerPoint, Outlook, Crystal Reports, SQL Server, Visio, QuickBooks, and SharePoint, among others. His passion is training people and helping people get the most out of their computers, and he is a published author having written a book on Microsoft Access. He graduated in 1988 from LaSalle University in Philadelphia, PA with a BA in Computer Science.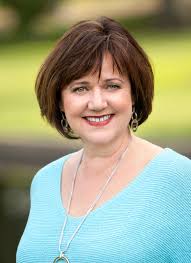 Darienne Mobley is a professional life coach, speaker, and productivity expert who has worked with teams and organizations for over 35 years. She brings a world of wisdom to her work. A native of Mississippi, her career has been in the tourism industry. She had the distinct honor of serving as the Director of Tourism for both the states of Mississippi and Louisiana. Darienne is respected as a dynamic speaker and storyteller who connects with her audience, leaving them inspired and entertained by messages that matter. She likes to read books, watch movies, and enjoy a glass of red wine occasionally. She is married and lives between two great locations, Baton Rouge, LA, and Ocean Springs, MS.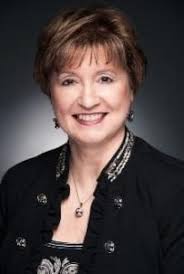 Karla Brandau is a leading authority on time management and team productivity in the workplace. With over 25 years of teaching and coaching time management and over 15 years of specializing in Microsoft Outlook training, she specializes in combining the power of time management with the technology tool of Microsoft Outlook to help individuals "get it all done" in less time. She is the CEO of Workplace Power Institute (www.WorkplacePower.com) and has educated managers with her proven time management and Microsoft Outlook productivity systems in companies such as Motorola, Coca-Cola Enterprises, Panasonic, and BYD America.
Karla's time management with Microsoft Outlook workbook, "Have More Day at the End of Your Day", is a valuable guide for anyone wanting to know how to use the power of technology to leave work on time. She is the author of "101 Time Management Tips for Busy Professionals," writes a monthly informational newsletter, maintains a blog, and has authored many articles for digital information sites and magazines.
---
---
contact us for your queries :