Set of 4 Webinars to help you Prepare for a FDA Inspection
Fatal FDA Inspection Mistakes
Presented by Casper Uldriks

When FDA shows up at your door to announce an inspection, what do you think is going to happen? More importantly, what are you going to do?
An ex-FDA investigator will conduct this webinar to share an "insider's" perspective about inspections. What's important, what's not, and what is a fatal mistake on the part of a firm. Firms need an established FDA inspection protocol that describes what happens during an inspection, what the roles are for employees, and how to interact with the FDA.
How to Prepare for and Host an FDA Inspection and Respond to 483's
Presented by Edwin Waldbusser

In this webinar you will learn about the types of FDA inspections, preparations such as assigning dedicated personnel to specific tasks for the inspection, facility requirements to support the inspection ( front room, back room), the value of mock audits, how personnel should conduct themselves, the inspection process and how to respond to 483s and warning letters. How to respond and when is critically important. Also covered will be the FDA's rights during the inspection and documentation you are not required to show them.
Best Practices for Investigating Deviations
Presented by Danielle DeLucy

This webinar will help attendees understand the fundamental steps of a deviation investigation with a focus on using facts and objective evidence to arrive at root cause and CAPA. This webinar will focus on how to avoid the pitfalls that may occur during FDA inspections and help eliminate 483 observations. Learn how to identify and avoid potential pitfalls during deviation investigations.
Proper Management of Regulatory Agency Inspections
Presented by Danielle DeLucy
The purpose of the Regulatory inspection is an activity that should demonstrate that your company is operating according to the proper CFR requirements and maintaining a state of compliance. The key to a successful audit is being able to communicate how your quality systems assure this state of control. Many times, the arrival of a Regulatory Investigator is a daunting experience for some. In this webinar, you will learn how to properly alert key members that an investigator has arrived, the proper protocol for setting up the Inspection room and any associated "war" rooms that will support the inspection, and how to manage requests from the investigators in a timely and accurate manner. This preparation minimizes stress and disorder during the inspections.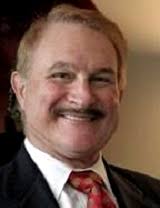 Casper (Cap) Uldriks, through his firm "Encore Insight LLC," brings over 32 years of experience from the FDA. He specialized in the FDA's food and medical device programs as a field investigator, served as a senior manager in the Office of Compliance, and as an Associate Center Director for regulatory guidance and government operations. He developed enforcement actions and participated in the implementation of new statutory requirements, such as FDA's import/export program. He is recognized as an exceptional and energetic speaker. His comments are candid, straightforward, and practical value. He understands how the FDA thinks, operates, and where it is headed. Cap is the President of Encore Insight, LLC, a consulting service for FDA matters.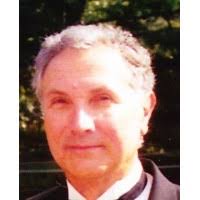 Edwin Waldbusser is a consultant retired from the industry after 20 years in management of the development of medical devices (5 patents). He has been consulting in the US and internationally in the areas of design control, risk analysis, and software validation for the past 8 years. Mr. Waldbusser has a BS in Mechanical Engineering and an MBA. He is a Lloyds of London certified ISO 9000 Lead Auditor and a member of the Thomson Reuters Expert Witness network.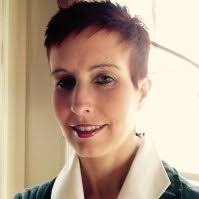 Danielle DeLucy, MS, is the owner of ASA Training and Consulting, LLC which provides Pharmaceutical and Biologics based companies with training and quality systems assistance in order to meet regulatory compliance. Prior to this role, Danielle has been in the industry for 15 years serving in numerous Quality Management Roles, such as the Director of Product Quality, the oversight of Sterility Assurance practices, and provided QA oversight of numerous filling and packaging operations. Danielle began her QA career as a Quality Control Pharmaceutical Microbiologist at a contract laboratory where she performed various tests for their clients. In the years after, she has held positions in the Quality management arena while increasing her responsibility. She has helped to lead many Regulatory Health Inspections and was instrumental in the coaching process of her peers prior to any inspection. Currently, Danielle assists companies who are faced with warning letters, consent decrees, and those wishing to improve compliance establish more robust quality systems so that the company can succeed.
---
---
contact us for your queries :