Set of 4 Webinars on Team Building and Team Management
Managing Toxic & Other Employees Who Have Attitude Issues

Presented by Pete Tosh

Toxic employees cause significant overt, covert, people-related & financial damage with their visible behavior just being the tip of the iceberg. For example, in one organization the day a former employee left the organization is considered one of their annual holidays.

Clever toxic employees :
Utilize their technical expertise to intimidate & manipulate
Know who to flatter & who they can abuse
Turn their toxicity on & off depending on the impression they want to make
Cross Cultural Collaboration for Effective Teams
Presented by Audrey Halpern

Global teams demand special attention to differences in culture, communication barriers, and inherent trust existing among the team members. A lack of cultural awareness in a multicultural the environment can create a sense of division among workers. Workers can develop cliques that make it hard to create a sense of teamwork and unity. Instead, the "us" versus "them" mentality that can develop from a lack of cultural awareness can divide workers. These include knowing the cultural differences that exist on the team and taking steps to educate the other team members understanding how this affects how they should approach different situations.
How to Deal With Clashing Coworkers
Presented by Bob Churilla

Employee conflict costs organizations money, morale, and productivity. A rise in absenteeism and turnover is a likely sign that an organization is suffering from unresolved conflict. In this webinar, you will learn how to handle conflicts caused by the tasks of the job and relationships with coworkers. You will learn how to evaluate the seriousness of the conflict and how to appropriately intervene. In addition, the role of emotional intelligence, confronting employees in conflict, and dealing with common issues of conflict at all levels of the organization will be considered.
Clashing co-workers can reduce the morale and productivity of an organization or team. In addition, employee conflict often results in turnover and a waste of a manager's time. While conflict is not necessarily bad, it still must be handled in a way that contributes to organizational performance.

Creating a High Performance Team : Overcoming the Five Dysfunctions of a Team

Presented by Claudetter Rowley

High performing teams are the backbones of any company. As Patrick Lencioni, author of The Five Dysfunctions of a Team, states "Teamwork is the last untapped resource." This webinar explores the foundations of creating a highly functional team. These teams share a commitment to self-awareness, solid relationships, and accountability which form the basis for deep trust and great results. We will also discuss the importance of mindset on a team. Like organizational culture, a team mindset drives team relationships, decisions, and problem-solving.
Teams often struggle to resolve conflict effectively and as a result, conflict gets swept under the rug or becomes toxic over time. Participants will explore how team conflict can be generative and can add – rather than detract – from a team's success.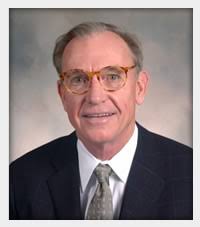 Pete Tosh, is the Founder of The Focus Group, a management consulting and training firm that assists organizations in sustaining profitable growth through four core disciplines:
Implementing Strategic HR Initiatives: Executive Search, Conducting HR Department Audits, Enhancing Recruiting, Interviewing & Selection Processes, Installing Performance Management Programs, Conducting Training Needs Assessments, Installing HR Metrics, etc
Maximizing Leadership Effectiveness: Facilitating Team Building Initiatives, Designing and Facilitating 360 Performance Assessments, Executive Coaching, Measuring and Enhancing Employee Engagement and Performance, etc
Strategic Planning: Facilitating Strategic Planning Events, Establishing Succession Plans, Installing Business Performance Metrics, etc
Enhancing Customer Loyalty: Conducting Customer Satisfaction Surveys, Facilitating Customer Advisory Councils, Developing Standards of Performance and Scripts for Key Customer TouchPoints, etc.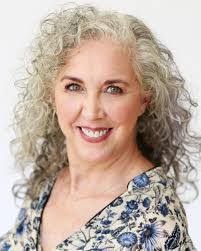 Audrey Halpern is a soft skills training facilitator consultant with 20+ years of experience. She has a background in human resources, as well as instructional design. She has a proven track record of achieving positive results within a variety of sectors and industries including city, state, and federal government, non-profit, technology, legal, marketing retail, manufacturing, healthcare, and pharmaceutical. Audrey is currently a faculty member of the American Management Association where she trains communication skills.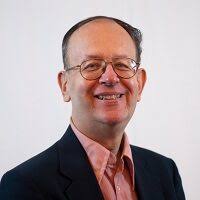 Bob Churilla is a partner in conflict management and organizational development firm, Conflict Resolution Professionals Group (CRPG). In addition, Bob is a Visiting Professor at a private university. Bob has worked with the United States Postal Service, Veterans Administration, Transportation Security Administration and the Equal Employment Opportunity Commission as a mediator and consultant. He has also consulted with local, state, and national private employers, government agencies, churches, and non-profit organizations. Bob has a Ph.D. in Conflict Resolution and a Juris Doctorate degree.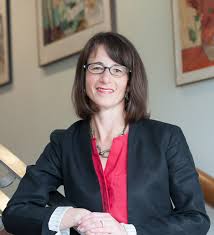 Claudette Rowley, Cultural Brilliance CEO, is a cultural design and change management consultant with a knack for building strategic plans and orchestrating organizational changes that boost business performance and increase employee engagement at the same time. For the past eighteen years, Claudette has consulted, trained, and coached executive leaders and management teams at Fortune 1000 companies, small businesses and start-ups to create a pro-active and innovative workplace culture that delivers outstanding results throughout all areas of an organization.
Claudette is the creator of the Cultural Brilliance System™, author of Embrace Your Brilliance: Align Yourself With Your Unique Potential and co-host of the globally syndicated radio show, Cultural Brilliance The DNA of Organizational Excellence™. She holds a Masters degree from the The University of Michigan is a certified coach through Coaches Training Institute and International Coach Federation and has trained in leading methodologies in organizational development, conflict resolution, mediation, the Predictable Success business lifecycle model, and related systems. Claudette is also a certified partner with CultureTalk.

---
---
contact us for your queries :