Set of 11 Essential Webinars Related to HR Compliance and Challenges
The Do's and Don'ts Of Terminating Older Workers
Presented by Michael D. Haberman
When the calendar turned to January 1, 2011, the first wave of "baby boomers" turned 65 years old. This is normal retirement age. Today due to the nature of the economy they are not retiring. More and more want or need to stay in the workforce. Ten thousand baby boomers will turn age 65 every day for the next 17 years. Even with the desire to stay at work so strong, baby boomers are exiting the workforce in large numbers. Layoffs, changing technologies, and workplace biases have a larger effect on this group than any other. Existing legislation in the U.S. provides workers over the age of 40 protections from workplace biases. Failure to do so exposes companies to age-based lawsuits. Another piece of legislation requires employers to inform employees of statistics involved with layoffs which also opens the door for aged based lawsuits. So terminating baby boomer employers, if done incorrectly, can be an expensive learning experience.
LGBT Inclusion in the Workplace: Navigating Policies, Procedures, and Practices
Presented by Dr. Susan Strauss
Workplaces have made progress towards LGBTQ equality yet LGBTQ workers still go to work every day with the fear that they might lose their jobs because of whom they love and who they are. There is no federal law protecting the LGB community from workplace discrimination and harassment. There is confusion among organizations as to whether the federal civil rights law Title VII protects gay, lesbian, and bisexual (LGB) employees. The EEOC and several courts clearly have stated that GLB employees are protected by Title VII; however, other courts have disagreed. Recently, the EEOC has filed its first two sexual orientation lawsuits. These two cases demonstrate the EEOC's commitment to moving forward to protect LGB employees from discrimination under Title VII.
How Do They Work Together—Or Not? : The Complexity & Interplay Among the ADAAA, FMLA, and Worker's Comp
Presented by Dr. Susan Strauss
Challenges - It's confusing, isn't it? How are we supposed to keep it all straight when there are times when the legal requirements of both the Family Medical Leave Act (FMLA) and the American Disabilities Act Amendment Act (ADAAA) is similar, yet at other times one law contradicts another? We find that we can't comply with both laws at the same time, so which one takes precedence over the other? And where does WC come in? To complicate matters, even more, WC is a state law, while FMLA and ADAAA are federal laws, and there are other state civil rights laws that also impact FMLA and the ADAAA. Consider that an injury under WC may also be a "serious health condition" under FMLA. State laws may differ from federal laws by covering additional health conditions, may apply to small organizations, or may cover situations in which the federal laws have no say such as domestic abuse. As HR, we have the responsibility of sifting through these laws to ensure that we comply with each law that provides the best benefit to our employees. These laws provide entitlements to our employees which means they are not considered an optional benefit. So, even if you fail to apply the law to your employees, they can claim protection anyway. For example, if you fail to provide appropriate leave under FMLA, that does not remove the employee's right to job-protected leave. The ultimate goal of all three laws is to assist the employee to return to work.
How Can Companies with Multi-State Employees Ensure Compliance for State Regulations
Presented by Margie Faulk

Many companies have challenges keep track and keeping up with all the workplace laws and regulations that impact companies with more than 20 employees when they are in one state. Think of the challenges when the company has locations in multiple states and even across international locations. Companies are at risk for several workplace laws that can impact many parts of an organization. From staffing, hiring, compensation, background screening, employee leave management, performance, social media, public sector, termination, and discrimination are just some of the areas that will impact risk management in companies and companies should take this seriously.

How to Conduct a Harassment & Bullying Investigation
Presented by Dr. Susan Strauss
The EEOC requires that employers receiving the complaint, or otherwise learning of alleged harassment in the workplace, "investigate promptly and thoroughly…take immediate and appropriate corrective action by doing whatever is necessary to end the harassment, make the victim whole by restoring lost employment benefits or opportunities, and prevent the misconduct from recurring". That's a tall order to ensure just and fair handling of a harassment complaint - an essential order that all organizations are required to follow. The investigation process is, perhaps, the most critical element in dealing with harassment. In cases that have gone to court, it is often due to inadequate or absent investigations of complaints.
Documenting Misconduct that Will Stand Up in Court
Presented by Susan Fahey Desmond

As a labor and employment law attorney, you are always reviewing documentation that supports your client's version of what happened. As a human resource professional, you look at documentation so that you can approve a termination recommended by the supervisor. But as a supervisor, your focus is usually more on getting production done, and you "forget" to document that you had to tell a subordinate three times to do a task. You put off doing those performance appraisals. What are they used for anyway? And, as a supervisor, you are often documenting misconduct or performance issues of someone you once worked with side by side. Is documentation easy? No. Is it critical? Yes. But how do you do it right?

Principles of a Shadow Payroll
Presented by Dayna Ruem

US companies are becoming more global each day, and many employers are faced with many challenges when a U.S. employee is working abroad or when a foreign national is working in the U.S. Many countries have changed tax laws in the last several years that make companies look for different ways to maintain international assignments. Since tax equalizations are not enough anymore to mitigate the risks that employers have when doing business globally, shadow or split payrolls are becoming more popular.
Rest Periods, Meal Breaks, and Overtime – Oh My! What You Need To Know About Wage & Hour Laws
Presented by Julie Proscia

Once an employee punches in, it is not just the start of their day – but also the start of an employer's review for wage & hour compliance. Non-exempt or hourly employees are subject to and required to be given different meal breaks, rest periods, and compensation for things like travel time. This webinar gives employers the rules and regulations that need to be followed and also offers tips and techniques to avoid the pitfalls of the wage & hour world.
Completing and Correcting Form I-9 to Ensure Compliance
Presented by Norm Baker
Form I-9 is required to be completed by all United States employers. It is used to confirm that the new hire is eligible to work in the U.S. The US Immigration and Customs Enforcement Agency (ICE) requires that Form I-9 be completed accurately. Any inaccuracies, even including cross-outs, white-outs, missing information, and more, can result in substantial financial or even criminal penalties for employers. This webinar will show you how to accurately complete Form I-9 and how to properly correct already completed I-9's.
Onboarding New Hires: How to Get Them Quickly Up To Speed, Engaged and Productive
Presented by Marcia Zidle

You've made your decision about whom to hire. You've gotten them excited about their new job. You're excited about what they can bring to your team. Now what? If you're like most good organizations, you're doing something more. The Aberdeen Group reported that 70 percent of all organizations currently deploy some sort of onboarding program with leaders entering new roles. While this is a good thing, there is great variability in the focus, depth, and length of these programs. The most superficial tend to provide surface-level "meet and greets" and focus on initial paperwork and process knowledge. Others go deeper, focusing on helping leaders learn to navigate the organization's culture and understand the informal organization and key players.
Building a Culture of Respect in the Workplace
Presented by Dennis Eisenbarth

Building a respectful workplace is essential for your organization to grow and flourish. In a respectful workplace, all people have the right to be treated with dignity and respect. But respect goes far beyond legally defined protected rights. Employees feel valued by their employers. Productivity is high, conflict is low and business interests thrive. Even in difficult times such as terminations or discipline, a respectful approach by an employer may assist employees to move forward, accept workplace situational change, and may avoid expensive litigation or workflow disruption. An organization where respect is a fundamental work value is a place where people want to work!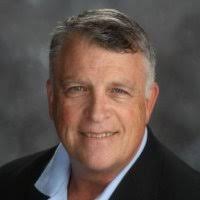 Michael D. Haberman is a consultant, speaker, writer, and teacher. He is a founder of Omega HR Consulting, formerly Omega HR Solutions, Inc., a consulting company offering human resources solutions to the problems small and mid-size businesses in dealing with HR issues. Mike brings 35+ years of experience to deal with the challenges of Human Resources in the 21st century. He has a Master's in HR and is certified as a Senior HR professional. He has over 18 years' experience in the classroom teaching human resources fundamentals and certification preparation.
Mike is the author of the Human Resources blog found at OmegaHRConsulting.com, which has been recognized as top human resources related blogs. He has also been named a top Digital Influencer in Human Resource. Mike has gained a reputation as a compliance expert and as an HR futurist. He speaks on a variety of subjects to business associations, human resource associations, and business based civic clubs. He has presented numerous webinars on various HR related issues.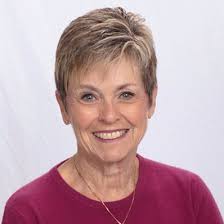 Dr. Susan Strauss is a national and international speaker, trainer, consultant, and a a recognized expert on workplace and school harassment and bullying. She conducts harassment and bullying investigations and functions as an expert witness in harassment and bullying lawsuits. Her clients are from business, education, healthcare, law, and government organizations from both the public and the private sector. Dr Strauss has conducted research, written over 30 books, book chapters, and journal articles on harassment, bullying, and related topics. She has been featured on 20/20, CBS Evening News, and other television and radio programs as well as interviewed for newspaper and journal articles such as Harvard Education Newsletter, Lawyers Weekly, and Times of London.
Susan is the recipient of the Excellence in Educational Equity Award from the Minnesota Department of Education for her work in sexual harassment in education. She has spoken about sexual harassment at international conferences in Botswana, Egypt, Thailand, and the U.S. She consulted with the Israeli Ministry of Education, as well as with educators from Israel, England, Australia, St. Martin, Bali, and Canada. She traveled to Poland and conducted research on sex discrimination and sexual harassment in Polish workplaces with Minnesota Advocates for Human Rights. She has consulted with health professionals in Beirut regarding violence in healthcare. Susan has a doctorate in organizational leadership. She is a registered nurse, has a bachelor's degree in psychology and counseling, a master's degree in community health, and a professional certificate in training and development. She has been involved in the harassment and bullying arena since 1985.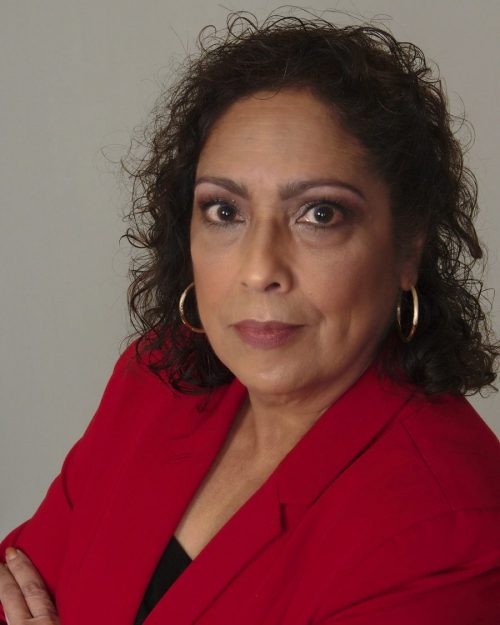 Margie Faulk, PHR, SHRM-CP is a senior-level human resources professional with over 14 years of HR management and compliance experience. A former Compliance Officer for Federal Defense Contracting Industry, Margie has worked as an HR and Compliance advisor for major corporations and small businesses in the small, large, private, public, and non-profit sectors. Margie is bilingual (Spanish) fluent and Bi-cultural. Margie's focus is on multi-state, national, state, and local workplace compliance. Additionally, Margie is working on International compliance initiatives globally which include workplace compliance in other countries like the UK, Canada, France, Brazil, China, Africa, Mexico, and India, just to name a few.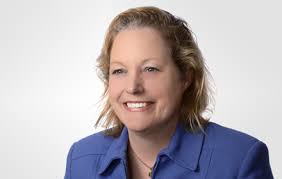 Susan Fahey Desmond is a principal with Jackson Lewis PC. She has been representing management in all areas of labor and employment law for over 30 years. A noted author and speaker, Ms. Desmond is listed in Best Lawyers in America and has been named by Chambers USA as one of America's leading business lawyers.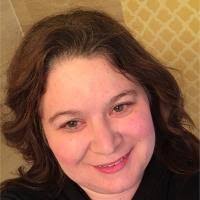 Dayna Ruem is currently the Payroll Tax & Garnishment Manager at PetSmart Inc. Dayna has been heavily involved in the payroll field for over 17 years. Starting as a payroll clerk at a small Tucson company, Dayna moved on to be a Payroll Team Leader at Honeywell Inc. During Dayna's time at Honeywell, she obtained her FPC (Fundamental Payroll Certification) through the American Payroll Association. She also received several merit awards for Customer Service and Acquisitions and Divestitures. Dayna is no stranger to teaching she has taught at the Metro Phoenix American Payroll Association meetings and at the Arizona State Payroll Conference. Topics including Payroll Basics, Global/Cultural Awareness, Immigration Basics for the Payroll Professional, Multi-State and Local Taxation and Quality Control for Payroll, International, and Canadian payroll. Dayna has her CPP (Certified Payroll Professional) through the APA. She also serves on the National American Payroll Association on the National Strategic Leadership Task Force, Government Affairs Task Force (PA Local tax subcommittee). Dayna has received a Citation of Merit for her service along with being a Gold Pin member of the APA. Besides her payroll accomplishments, Dayna is certified in HR hiring and firing practices and is a Six-Sigma Greenbelt.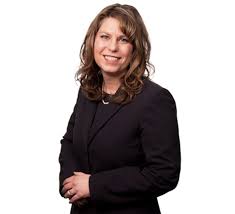 Julie Proscia provides labor and employment counsel that is outcome-based. Before giving advice, she asks her clients what they want or needs as the outcome of their matter; then skillfully crafts a the pragmatic, business-centric solution to the issue. Julie actively navigate employers of all shapes and sizes through the legal pitfalls of the employment relationship from its inception at recruitment and hiring through the implementation of policies and procedures, and the conclusion of the relationship with the termination/separation process. When litigation becomes necessary, Julie aggressively advocates for clients in the areas of traditional labor and employment law, including but not limited to discrimination/retaliation cases, non-competition/non-solicitation enforcement, wage, and hour litigation, and employment and labor arbitrations.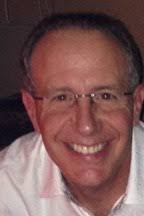 Norm Baker - Founder and Principal - Baker HR Group. Norm is a multiple award-winning business enabler and coach, providing a a broad array of Human Resources services, from creating and enhancing client company's cultures as a Best Places to Work to highly effective career-enhancing coaching for individuals. Norm is a former winner of the Human Resources Professional of the Year of Palm Beach County as well as the Human Resource Excellence Award from South Florida Business and Wealth magazine.

Grounded with a Master's Degree in Organizational Behavior from Purdue University and over 30 years of executive-level experience with companies such as Exxon and American Express, Norm has built his track record of successful, company-wide leadership, consulting roles, and individual clients in public, private, and non-profit organizations, from startups to multinationals. Norm offers a formidable arsenal of programs, strategies, techniques, and contacts. His flexibility in approach, creative solutions, embracing feedback, integrity, and loyalty have helped him to make a profound impact on every organization and an individual with whom he's had the honor of working.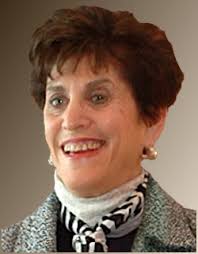 Marcia Zidle is a board-certified executive coach, business management consultant and keynote speaker, who works with organizations to leverage their leadership and human capital assets that result in higher performance and profitability. She has 25 years of management, business consulting and international experience in a variety of industries including health care, financial services, oil and gas, manufacturing, insurance, pharmaceuticals, hospitality, government, and nonprofits. She brings an expertise in social and emotional intelligence; executive and team leadership; employee engagement and innovation; personal and organization change management.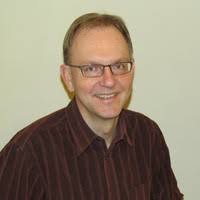 Dennis Eisenbarth is an adult educator, trainer, and business leader. He has a Masters's degree in Adult Education and has worked with hundreds of groups to engage and encourage their success. His courses and consulting are designed to facilitate change, improve performance, and achieve growth. His 20 years in training have taught him that learning and fun always go together.
This webinar will guide you on HR Compliance, Navigating Policies, Procedures, Practices and Challenges in the Workplace.
The webinar format is 1-1.5 hours of audio-visual presentation, including a brief Q&A session.
This webinar bundle includes below 11 Recorded/Best Seller webinars:
The Do's and Don'ts Of Terminating Older Workers
LGBT Inclusion in the Workplace: Navigating Policies, Procedures, and Practices
How Do They Work Together—Or Not? : The Complexity & Interplay Among the ADAAA, FMLA, and Worker's Comp
How Can Companies with Multi-State Employees Ensure Compliance for State Regulations
How to Conduct a Harassment & Bullying Investigation
Documenting Misconduct that Will Stand Up in Court
Principles of a Shadow Payroll
Rest Periods, Meal Breaks, and Overtime – Oh My! What You Need To Know About Wage & Hour Laws
Completing and Correcting Form I-9 to Ensure Compliance
Onboarding New Hires: How to Get Them Quickly Up To Speed, Engaged and Productive
Building a Culture of Respect in the Workplace

---
---
contact us for your queries :