Productive Work Environments: Creating a High-Performance Work Culture
Deirdre Kamber Todd is the Managing Partner of the Kamber Law Group, P.C., a next-generation law-firm located in Allentown, Pennsylvania. With twenty years' experience, Deirdre's areas of practice include business law, employment law, healthcare law, and HIPAA. In addition to her legal practice, she has provided training and education for both the general public and special interest organizations. She presents at national, state and local conferences, has taught as an adjunct professor for several colleges, and regularly provides training to private clients. She has provided perspectives and interviews with Bloomberg News, NPR, SHRM, and other publications and has received client and legal awards for her work.


This program will examine the best practices of high-performance work cultures through the "GRAPH IT" approach toward success. By integrating culture with these seven tools, your organization will promote an atmosphere of engaged workers who see the value in their productivity, who are mindful in their tasks, who enjoy their jobs (even when doing less than fun tasks), and who are rewarded for a job well done. We also will discuss best practices in situations where an employee is simply a poor fit.
This session will discuss best practices in creating productive work environments -GRAPH IT:
Growth
Respect
Acknowledgment & alignment
Pay
Health and wellness
Integration
Termination and rebirth
Through these topics, we will discuss building a culture of productivity through various vertical and horizontal relationships: management-down, peer-to-peer and lateral, subordinate-up, holistic, and individual success.
Course Level: Intermediate
Who Should Attend
HR management
CFOs
Comptrollers
Any senior professional with administrative or employee-related job duties
Why Should Attend
Creating a high-performance work culture may seem like a magic trick, available only to colorful workplaces full of pool tables, free cappuccino bars, and naptime. You don't need a foosball table or a Friday pajama-day to maximize your workforce. These perks do not, in and of themselves, create a top work culture, but they are symptoms of successful workforces. Why and how do we accomplish this level of productivity? We GRAPH IT. No, this isn't a spreadsheet trick – it is a combination of seven essential factors that lead to success. Without these factors in place, your workplace will not reach its peak performance.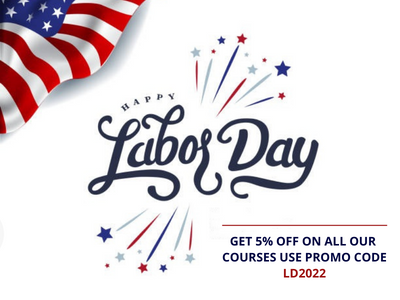 Couponcode-off5
Close
---
---
contact us for your queries :