Managing a Union Workforce
Gerry McLaughlin , Ms. IR, is the author of "Negotiating The Labor Agreement" His experience covers 40 years of successfully negotiating over 500+ labor contracts in varied industries as Executive Director and Vice President for Fortune 100 Companies and in areas, such as, but not limited to, Manufacturing, Distribution, Telecom, Retail, Healthcare & Senior Care, Food Services, Housekeeping & Facilities.
He has negotiated with over 20 National and Local Unions, trained 1000's of Managers in "Managing a Union Workplace"," Negotiating A Labor Agreement" Collective Bargaining as well as Union Avoidance and Employee Relations issues.

He knows and fully understands
How to build and maintain successful relationships with Union Leaders locally and nationally
Maintain and/or Develop existing Managements Rights to ensure the unfettered Right "to run your business" Ensuring successful Workplace policies

Develop and/or protect consistent Contract language, review and achieve Healthcare savings from existing Indemnity Plans to HMO's & PPO Plans. He consistently ensures that clients expectations are met, if not exceeded

Directors and Managers today are continually challenged in managing their union workforce. It remains extremely important for them to have and utilize their available tools and learn new tools, in order to effectively manage their employees. The information presented in this webinar will save time and money for your organization as Managers will perform more effectively, as they embrace positive employee and labor-management relationships.
Course Level - Basic /Fundamental
Who Should Attend
A Manager
Director
Vice President or any member of the management team with the responsibility of managing or interacting with unionized employees can benefit from this workshop
Why Should Attend
You will be able to administer the appropriate use of Discipline in the Workplace
You will be able to understand and effectively document the Unsatisfactory performer
You will be able to communicate in an effective manner with Union Representatives
Successfully handle Grievances
Build or maintain existing positive working union relationships with Employees and Union officials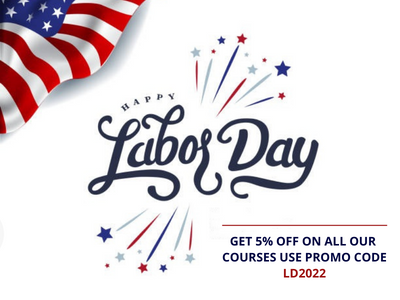 Couponcode-off5
Close
---
---
contact us for your queries :