How to Make Sure Your Start-up is HR Ready

Michael D. Haberman is a consultant, speaker, writer, and teacher. He is President of Omega HR Consulting, a consulting and services company offering complete human resources solutions. Mike brings 35+ years of experience in dealing with the challenges of Human Resources in the 21st century. He has a Master's in HR and is certified as a Senior HR professional. He has over 18 years' experience in the classroom teaching human resources fundamentals and certification preparation.
Mike is the author of the Human Resources blog found at OmegaHRConsulting.com, which has been recognized as top human resources related blogs. He has also been named a top Digital Influencer in Human Resources.
Mike has gained a reputation as a compliance expert and as an HR futurist. He speaks on a variety of subjects to business associations, human resource associations, and business based civic clubs. He has presented numerous webinars on various HR related issues.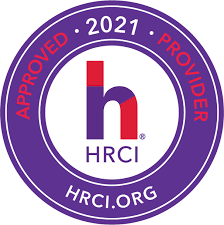 This webinar has been approved for 1.00 HR (General) recertification credit hours toward aPHR™, aPHRi™, PHR®, PHRca®, SPHR®, GPHR®, PHRi™, and SPHRi™recertification through HR Certification Institute® (HRCI®). Please make note of the activity ID number on your recertification application form. For more information about certification or recertification, please visit the HR Certification Institute website at www.hrci.org.
For any further assistance please contact us at support@grceducators.com


Fines and lawsuits can often amount to tens of thousands of dollars. Writing these checks for mistakes that could have been avoided can severely stress the finances of a new company. Prevention is a much better solution.
We will discuss the top 5 areas that should be of concern to anyone that has started or is thinking of starting a company. These include:
1. How to select the right people
2. Deciding what to pay and how to pay people
3. Knowing what Federal and State laws apply
4. How to best communicate to employees to be effective and legal
5. How to terminate that employee that did not workout

Course Level - Basic - Intermediate
Who Should Attend
Entrepreneurs
Company Owners
COOs
Company Founders and co-founders
Why Should You Attend
Often startup companies just don't consider human resources issues when getting started. Often founders think that HR is a bigger company issue. Unfortunately, they often find out too late that human resources issues start at DAY 1. This session will make you familiar with the top five (5) human resources related issues for start-up and small companies and what to do about them.

---
---
contact us for your queries :