How Intentional Management Increases Employee Performance
Rosemarie Wildman was born on the beautiful island of Jamaica. After completing her primary education and graduating valedictorian of her high school class, Ms. Wildman attended Florida Agricultural and Mechanical University on a full paid scholarship. Ms. Wildman graduated Magna Cum Laude with a Bachelor of Science degree in Political Science and a minor in Public Administration. Ms. Wildman continued her education at the University of Florida Levin College of Law on her second full paid scholarship. Upon passing the bar, Ms. Wildman began her career at a small personal injury law firm. After just five years, Ms. Wildman opened her own practice, shortly thereafter partnering with two attorneys to form Berry Clark and Wildman. Ms. Wildman continued in her own practice before changing her area of practice and joining Choice Legal Group and thereafter Roberson Anschutz and Schneid.
During this time Ms. Wildman attained the position of Managing Attorney at Choice Legal Group and was instrumental in ensuring that the firm's compliance with state and federal regulations, including the FDCPA and CFPB. Ms. Wildman correspondingly attained the position of adjunct professor at Florida Atlantic University teaching Business Law, where she honed her teaching skills, and taught for five years. During this time Ms. Wildman was able to mentor countless students in their career path, over and beyond her title as professor.
Ms. Wildman has been featured as a speaker for the Omicorn Phi ChiSororityCollegiate Recruiting Event, advising young women on resume building, interview skills, and networking skills. Ms. Wildman is one the founding members of the Advocates of Justice - an organization devoted to advocating for change by addressing pressing societal issues involving the legal community. Ms. Wildman continues to practice and involve herself with various community groups, lending her knowledge and expertise in legal, compliance, and human resources.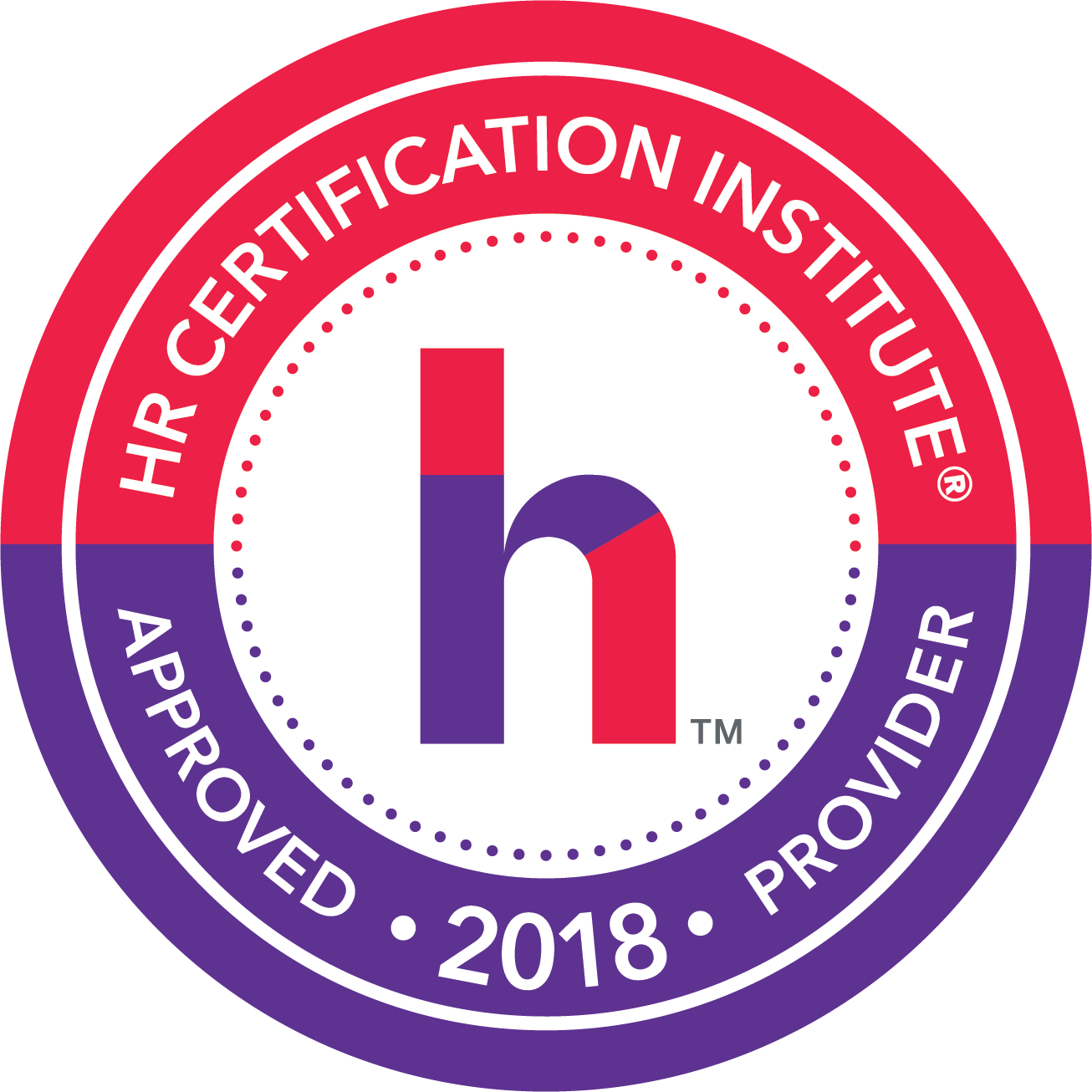 This webinar has been approved for 1 HR (General) recertification credit hours toward aPHR™, PHR®, PHRca®, SPHR®, GPHR®, PHRi™ and SPHRi™ recertification through HR Certification Institute® (HRCI®). Please make note of the activity ID number on your recertification application form. For more information about certification or recertification, please visit the HR Certification Institute website at www.hrci.org


What does it mean manage intentionally? It is assumed to be synonymous with decisiveness or assertiveness. However, intentional management is a directedness toward a specific company goal or enterprise. In management, intentionality is sustained focus on an initiative, or goal - one that has meaning and purpose. Employees experience intentional management as being deliberate - Managers and Leaders that have a clear plan, that is communicated effectively. One in which employees understand and are clear on what the goal or plan is and the "why" behind it. Providing a clear plan with a sustained focus gives employees a target to pinpoint and a strategy upon which to reach it.
Many managers and leaders could be more intentional in their management methodology. Lack of intentionality comes at a high cost for any organization. Lack of intentionality has the potential to slow down strategic execution resulting in money, time and talent wasted. Employees will often become discouraged, lose momentum and often perform in a lack-luster manner. When employees are not clear on team/company goal(s), initiative(s) or purpose, tasks simply are not getting done. Hence the company's overall bottom line is not being met.
Specifically, managers have room for improvement in a few measurements of intentionality. Firstly, are employees clear about the steps in projects or tasks after discussion with management. Many employees often leave meetings unsure of what to do- the specific task, how it should be done – the steps to take, or when – what is the timeline for completion. Secondly managers can improve in getting employees to align with proposed tasks or projects without sacrificing constructive dialogue. Employees participating in meetings often feel constrained to discuss or debate. Thirdly there is room for improvement in keeping meetings on track without using a heavy authoritarian hand.
There are a few themes that emerge in what prevents leaders and managers from being intentional and deliberate in their management methodology. One, as stated previously, is how effective leaders and managers are a meeting management. Many managers do not run efficient meetings. In fact, in many company cultures poor meeting management practices are the norm, instead of the exception. Where some meetings could have effectively been boiled down to a succinct email. It is critical for managers to set expectations, create agendas, and successfully orchestrate a healthy discussion while keeping the meeting flowing and moving to conclusion. All while ensuring to finalize the meeting with agreement on the next steps and delineating the responsible parties.
Another reason for lack of intentionality is being pressed for time. Managers may realize that an issue is worthy of discussion, but due to time constraints such as other meetings, special project assignments or traveling, managers may perceive these demands to be more important. This usually results in cancelling team or project meetings or cutting them short. This can cause teams and employees to lose focus and be uncertain as to specific tasks and deadlines.
When teams and employees are intentionally managed companies will experience better employee performance. This in turn affects a company's bottom line and can increase client satisfaction. By using purposeful management and cultivating mindful management, managers and leaders will experience increased overall employee performance.
Areas Covered
Communicate your mission - Creating a clear picture of the "where" the "why", "how", and "reason to care" give people reason to care
Guard the culture – Create a culture of allowing time for discussion -for questions, sticking points and overall clarity
Give constructive and useful feedback - Keep lines of communication open, learn about issues, pay attention to thoughts, feelings, and emotions. Create alignment
Take responsibility for mistakes – Intentional management involves admitting to errors and rectifying them
Stretch your comfort zone – Be open to new methodologies
Act rather than react – Management and leadership is about mindfulness. Create quiet time to gain clarity about projects and priorities. Set your own intentions
Focus on what matters most – What is the bottom line
Course Level - Basic / Fundamental
Who Should Attend
Managers, Supervisors, Middle Management, and Team Leaders
Why Should Attend
A great employee is worth their weight in gold. Employees who are guided by great management and leadership often perform at peak levels. When employees perform at their best, companies flourish. How does a manager or supervisor accomplish this? Through purposeful, intentional management. Intentional management can mean the difference between meeting client expectations and exceeding client expectations. A lack thereof, in work case scenarios could even mean the loss of a client!
Intentional management is not just "telling". There's nothing autocratic about intentionality. It is not a merciless adherence to a plan. As a matter of fact, intentional management involves a balance focus on the plan with flexibility to execute the plan. You will learn to lead your team to roll with unanticipated challenge as they may along. Intentional management involves knowing what is occurring in real time and encouraging employees to work through it.
Learn to clarify mission, goals, objectives and priorities; how to become an excellent leader in meetings; how to slow down and cultivate a discipline of intentionality. These tools will assist you in improving your management style and creating a culture of intentionality, efficiency, and effectiveness.
---
---
contact us for your queries :