Handling the Next 9 11th
Fred Vacelet, MBA, FRM/PRM, CTM, IFQ, is an international Financial Risk Management Consultant with expertise in Risk Management methodological frameworks. His experience spans some 25 years, advising international banks and software houses on risk management. Fred holds various degrees, including from London Business School, England, with post-graduate studies at the Technische (then West)-Berlin, Germany, and Keio, Japan, universities. His client list includes ABN Amro, Barclays, Credit Suisse, National Bank of Egypt. He is a published author on risk management and Basel Accords and a regular speaker at international conferences. Fred writes and presents training courses and workshops on risk management and Basel Accords.

The tragic episode of September 2001 got the financial industry to mourn its dead, but also a few certainties had to be buried. We now know that our stress-testing scenarios are not imaginative enough to cope with the future. We also know that we do not know when the next attack will come from.
Areas Covered
The precedents to 2001 attack
The failings in 2001
The attack of 2001: the plan
2001: what happened and consequences
Keeping within the range of plausible
The post-2001 preventative actions
What was not addressed by financial institutions
The vulnerabilities that have been addressed
A few (uninformed) scenarios of malicious attacks
A portfolio of scenarios
Course Level - Intermediate
Who Should Attend
Risk managers
Traders
Quantitative departments
Why Should Attend
CAVEAT: this webinar is based upon no specific knowledge about the intentions of any terrorist group bar public information
When designing a set of stress-test scenarios, most financial institutions stick to scenarios that are dictated by regulators, or are based upon a recent occurrence, or otherwise present a convenient aspect that can be used to foster policies that public opinion will otherwise not find palatable enough. This goes for terrorist attacks as well.
The key benefit of stress-testing, be it for regulatory or for managerial purposes, is to push the boundaries of the plausible business-as-usual, and to prepare the bank for the next scenario of real stress that will occur. However, under the guise of plausibility, realism or some other version of common sense, the results keep falling after every damage: the scenarios were not strong enough, too much a copy of the past, etc.
When it comes to attacks lead by human groups, once the test of plausibility has been passed, the scenarios under investigation must touch the borders of unthinkable, including yet unseen forms of terrorist attacks.
The implicit thinking is that terrorist groups do not use their (twisted) brains when planning an attack, and fully use the script of their last action. Evil brains are not necessarily that simple, however. Devising a defense again the next action requires more than Monte Carlo simulation. It requires a better understanding of the institution's vulnerabilities and how these can be exploited.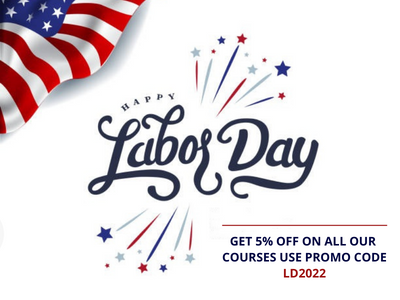 Couponcode-off5
Close
---
---
contact us for your queries :