Development & Submission for a Generic Drug
Peggy J. Berry, MBA, RAC, is the President & CEO at Synergy Consulting where she provides consulting services to companies in all aspects of drug development. She also provides group and one-on-one training in drug development, regulatory affairs, and project management topics. Prior to founding Synergy Consulting in 2015, she was Vice President of Regulatory Affairs at Insmed (2/2015-5/2015) where she was responsible for the development and implementation of global regulatory strategies and the management and oversight of the regulatory affairs department. Prior to Insmed, she was Vice President of Regulatory Affairs and Quality at Amarin (3/2009-2/2014). She has also held a variety of senior-level positions at Dyax (5/2006-3/2009), MGI Pharma (now Eisai; 7/2005-5/2006), AstraZeneca (10/2001-7/2005), and Dey Pharma (now Mylan; 12/1997-10/2001). She has also held Regulatory Affairs roles within two clinical contract research organizations (ILEX Oncology and Cato Research Ltd; 1992-1997) and has worked in review divisions at the FDA (1985-1992). In addition, Ms. Berry consults for a number of companies in the regulatory and quality area, conducts a number of training courses, and is active in the Regulatory Affairs Professionals Society. She is the editor of the 2010 book "Choosing the Right Regulatory Career" (RAPS, MD) and author of the 2011 book "Communication & Negotiation" (RAPS, MD).

Generic drugs provide an important benefit to patients through reducing drug costs. Developing the generic drug for a marketing application may follow different pathways, and give rise to unique challenges, depending on the active-drug, selected raw materials dosage form, and available bioanalytical methods among others. This webinar will review the basic requirements and steps to be followed for all generic products and will explore variations and nuances across different pathways.
Learning Objectives
Basic Requirements
- Identical active, strength, and dosage form to innovator/reference listed drug (RLD)
- Allowed changes from the RLD
CMC / Quality Considerations
- Inactive Ingredients
- Container Closure
- Packaging & Labeling
- Comparative Analytical Testing
- Specifications
- Stability
- Sterility
- FDA Inspections
- DMFs
Clinical Considerations
- FDA published requirements
- Study designs (BE, PK, Efficacy)
- Conducting the study
- Submitting an IND
- GCP Requirements
- Bioanalytical methods
Regulatory Requirements
Preparing the ANDA (eCTD format)
Post-approval responsibilities
Products Variations – Example Cases
- Tablets
Course Level - Basic / Intermediate
Why You Attend
In this program, you will learn the required development approach for generic drugs in the US. Discussion of working with CMOs, using a DMF, setting your specifications, designing your clinical study, preparing your ANDA, and managing an FDA inspection will be included.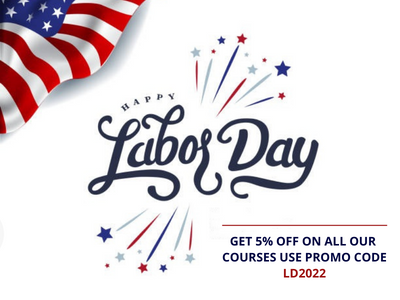 Couponcode-off5
Close
---
---
contact us for your queries :