Compensation Systems: Who Owns It?

Bob Verchota is the owner and senior consultant for RPVerchota & Associates, a consulting firm providing services to clients who seek to align their business and employees, creating successful outcomes and excellent work environments. After 30+ years in Human Resources senior leadership roles and teaching both undergraduate and graduate courses in Leadership and Organizational Development, Bob transitioned to using his experience and skills in consulting.
Mr. Verchota provides solutions to companies for a wide variety of HR issues including training and development, compensation, compliance, policy development, performance management, employee relations, and managing change from mergers and acquisitions to project-specific disruptions of the status quo. Bob has an undergraduate degree in Business Administration, a graduate degree in Healthcare Administration, and doctoral work (ABD) in Organizational Development. He is a lifetime Senior Professional in Human Resources.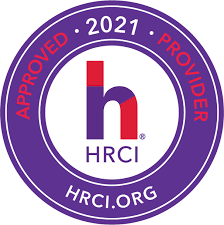 This webinar has been approved for 1.50 HR (General) recertification credit hours toward aPHR™, aPHRi™, PHR®, PHRca®, SPHR®, GPHR®, PHRi™, and SPHRi™recertification through HR Certification Institute® (HRCI®). Please make note of the activity ID number on your recertification application form. For more information about certification or recertification, please visit the HR Certification Institute website at www.hrci.org.
For any further assistance please contact us at support@grceducators.com


If there is one thing to get right and keep up to date it is the compensation system or program. And while this is often assigned to key leaders in the organization it is also an area that managers and supervisors must understand and communicate effectively. This course covers compensation management from policy to market survey, job assessment, and pay structures. The program reviews topics including defining benchmark position, point factor analysis, and establishing rate and ranges for placing new hires or incumbents within ranges. Pay equity, both external and internal are critical to maintaining a competitive presence in the marketplace. You will receive examples of some best practices in compensation system design and management.
Areas Covered
You will leave with an understanding of:
Internal vs. External Equity
Defining the Market for each Job
Survey Process and Content
Data Validity
Benchmark Job/Positions
Grades & Ranges (Broad Banding)
Compa Ratio
Ranking Positions/Jobs
Point Factor Analysis
Slotting
Assigning Grades
Special Cases
Course Level - Basic

Who Should Attend
As a basic primer on the topic, this is best for those who are interested in a broad understanding of how compensation systems are developed and maintained to support organizational effectiveness at attracting and retaining high performing staff.
Typical attendees include;
HR Staff
Owners
Boards
Managers
Supervisors
Leaders

---
---
contact us for your queries :