How to Legally Terminate an Employee with a Bad Attitude

Biagio Sciacca, known to his friends as Bill, was a lifelong resident of Pittston, PA. He is the owner of Intelligent Motivation, Inc. a global consulting and training firm specializing in management and leadership training as well as psychological assessment for hiring and staff development. He is the author of several books relating to goal setting, and his third book, Provocative Leadership, is publishing soon. Now residing in Tamarindo, Costa Rica, he divides his time between his international clients, writing his next book, and wandering aimlessly on the beach. Feel free to contact Bill at bill@intelligentmotivationinc.com or schedule a call with him by going to www.intelligentmotivationinc.com and clicking on the "set up a call" tab.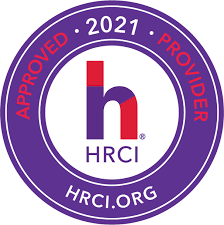 This webinar has been approved for 1.00 HR (General) recertification credit hours toward aPHR™, aPHRi™, PHR®, PHRca®, SPHR®, GPHR®, PHRi™, and SPHRi™recertification through HR Certification Institute® (HRCI®). Please make note of the activity ID number on your recertification application form. For more information about certification or recertification, please visit the HR Certification Institute website at www.hrci.org.
For any further assistance please contact us at support@grceducators.com


In this jampacked, one-hour information webinar, we will discuss if it is possible to save an employee who is doing their job well but is bring everyone down around them. We will also discuss if the poor attitude is the actual cause of the termination, or is it some other reason that the poor attitude is causing. For example, what is the poor attitude doing to overall team morale; are customers getting upset, or, worse yet, being lost; are other employees threatening to quit if, "…something isn't done…" In just one hour we will generate ideas to put you back in control of this negative situation and begin to formulate strategies for taking back your hijacked culture.
Areas Covered
Is Termination the Correct Solution: Thoughts Prior to Pulling the Plug
Understanding the Law of Emotional Gravity
Is the Problem Poor Attitude, or What the Poor Attitude Causes?
Yeah…Write! Documentation, the Key to Legal Terminations
Legal Considerations
Face-to-face: Handling the Actual Termination
Course Level - Intermediate
Who Should Attend
Middle management and above
Why Should You Attend
After attending this live webinar, you will be able to
Resurrect an Employee That You Thought Was Toast
Know When You Have to Fire This Person
Know When to Get HR involved
When to Get Legal Involved
Controlling Your Emotions so as Not to Make the Problem Worse

---
---
contact us for your queries :