Amending W-s's And 941's

Debbie Cash, CPP is a Payroll Tax/Time and Attendance Specialist at Employer Advantage LLC. Employer Advantage is a Professional Employer Organization that offers payroll, human resources, benefits management, risk management, and accounting services for small businesses. She has been with the organization since 2006. Debbie earned an Associates's Degree in Accounting from MSSU in 1985 and a Bachelors's Degree in General Business from MSSU in 2006. She obtained her Certified Payroll Professional Certification in October 2006. She has 30+ years of experience processing payroll and payroll taxes for various different companies and professions.
Debbie worked as a Payroll Specialist at Missouri Southern State University from 1993 to March 2006. She attended the International Tax Conference in Wisconsin in 2005 and specialized in International Tax for Student Visa. She also worked for Joplin R-8 School District from 1990 to 1993.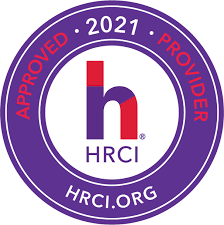 This webinar has been approved for 1.00 HR (General) recertification credit hours toward aPHR™, aPHRi™, PHR®, PHRca®, SPHR®, GPHR®, PHRi™, and SPHRi™recertification through HR Certification Institute® (HRCI®). Please make note of the activity ID number on your recertification application form. For more information about certification or recertification, please visit the HR Certification Institute website at www.hrci.org.
For any further assistance please contact us at support@grceducators.com


Paying employees is one of the biggest expenses for a company. Any company that has employees is required to withhold and pay payroll taxes. In addition to what you withhold from an employee, there are tax forms that must be filed and given to the employee. The size of your business, where you are located, where your employees live and work; all of these things factor into what you must withhold from employee's wages and what you must pay in as an employer. Understanding these things and knowing how much to withhold, how often to pay, and what forms to file, and what information to include is sometimes overwhelming.
No matter how much we double-check figures and try to make sure everything is correct on these forms before they are sent out there is always a time when an error is made or something was left out. We will discuss in detail how to amend the W-2 form and 941 forms. Details of how to make these amendments, how quickly you must get them to the employee and the government agencies that are affected will be covered.
These types of changes also affect other government agencies such as State and Local forms. Making sure you are in compliance and completing all the necessary corrections in a timely matter is key. The IRS and State and Local Governments assess big fines and penalties if businesses do not record amendments properly and get them to employees timely. You want to avoid these liabilities as much as possible. This webinar will help you to better understand all types of situations that can cause you to amend these forms and how to make these amendments.
Learning Objectives
You will be able to determine when an amendment needs to be filed
You will be able to know which fields to complete for the amendments
You will be able to identify what other amendment forms need to be filed
You will be able to review your documentation to properly file your amendments
Areas Covered
W-2 and W-3 Corrections
Corrections to W-2 on current forms
Corrections to common errors for prior years
Federal Payroll Tax Amendments-941 and 940
Other considerations-State and Local tax and FICA refunds
Course Level - Basic and Intermediate
Who Should Attend
Payroll Professionals
Small Business Owners
Bookkeepers
Managers
Why Should You Attend
No one wants to have to amend tax forms but no matter how many precautions you take to avoid it, there will always be a time that you will need to do an amendment. The material in this course will teach you how to collect the information needed to complete W-2 corrections as well as file the amended 941 forms and any additional state and local tax filings.
The content will discuss specific types of errors found on form W-2 and provide guidance on how to make the necessary corrections. The topic will provide information on amending both current year and prior year corrections. Failure to properly amend corrected forms and payroll tax filings may result in additional tax, penalties, and interest. This topic will help payroll departments avoid penalties and time-consuming responses to follow-up questions from the IRS and other taxing jurisdictions.

---
---
contact us for your queries :