BEST SELLER - Active Shooters: Ready or Not?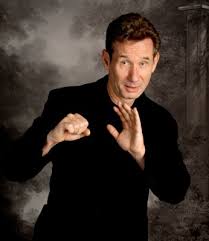 Joe Rosner is a nationally recognized expert on workplace violence, personal safety, crime prevention, and self-defense. Thousands of healthcare, real estate, and other business professionals have learned to be safer from crime and violence from his presentations. Joe's credentials include military, law enforcement, professional bodyguard experience, multiple black belts, and growing up on the South Side of Chicago. He has been featured in the Chicago Tribune, Realtor Magazine, and other publications as well as on numerous radio and TV programs. Before the terrorist attacks of 9/11, Joe enjoyed a successful career selling services and technology to larger HR Departments. After 9/11, his focus became to teach people how to be safer from crime and violence. Using his own experiences, training, and ongoing research, Joe was able to develop a self-defense program that does not require size, strength, athletic ability, or extensive practice. Yet, self-defense is stressed as being like airbags in your car; good to have if needed, but never as a first choice.
His motto is "prepare without the scare". Fear is replaced with confidence resulting in a motivated team that knows you care.

Active shooting events are rare, but since the consequences, when they happen, are catastrophic it is vital to implement common-sense measures to prevent them and prepare to react quickly and effectively when they do happen. This webinar will provide strategies, tactics, and techniques for the prevention, recognizing warning signs of possible shooters, and effective actions to take if a shooting occurs. Cover topics will include
Scope and impact of shootings in business, schools, and other public locations.
Case studies of recent active shootings.
The timeline of active shootings.
Recognizing the characteristics of armed individuals.
Identifying the warning signs of incipient violence.
Recognizing the sound of gunshots.
Planning your escape.
Taking cover
De-escalating tactics and techniques.
Active shooter events appear to be occurring with increasing frequency and higher numbers of victims. You can refuse to be a statistic by learning strategies, tactics, and techniques for the prevention, recognition of warning signs of possible shooters, and effective actions to take if a shooting occurs. The typical timeline of a shooting event. When to run, when taking cover, when to and when not to attempt to "talk down" an attacker, and how to fight an armed individual.

Learning Objectives
After attending this webinar you will be able to
Describe the warning signs to take when potential violence.
Outline steps to take when shooting is occurring.
Demonstrate tactics for fleeing, taking cover, and fight back against an armed aggressor.
Discuss the sequence of events in an active shooter event.
Discuss the common characteristics of recent active shooter cases.
Who Should Attend
Supervisors and managers. All employees with public contact including retail, healthcare, human resources, library workers, educators, restaurant workers, etc.
---
---
contact us for your queries :