Allergen Labeling and Control in Food Processing
Karine Lawrence, Founder and Principal Consultant, has worked for the wine and food industry for over 20 years and brings extensive working knowledge in Food Safety, Sensory Evaluation, and Quality Management. Since the inception of Sirocco Food + Wine Consulting in 2014, she has provided research and consulting services to food and wine industry stakeholders in Canada and the United States. Karine holds a Master of Food Science degree as well as a diplôme d'ingénieur (specialized in agri-food industries). Karine's teaching credentials include being a Lead FSPCA instructor (human Food), Certified SQF Trainer & Consultant and Wine educator at Okanagan College. She is a certified HACCP professional and a member of the International HACCP Alliance and Society of Sensory Professionals.

This webinar will be of interest to food companies that are implementing Good Manufacturing Practices and Food Safety Systems based on HACCP or Preventive Controls. The talk will include a review of the food allergen labeling regulations in Canada and the United States including strategies to control the flow of allergens in the processing and storage environment. The speaker will address how to best minimize cross-contact risks through all stages of the food manufacturing process. The presentation will review the verification and validation methods for the Allergen Control Program (ACP) and will provide information regarding screening tests.
FSMA (US), SFCR (Canada)

Areas Covered
Allergen Control – An overview
Food allergen regulations in Canada and the US
Allergen identification
Cross-contact risks and mitigation strategies
Allergen Control Plans (ACPs)
Verification and Validations of ACPs
Allergen screening tests
Course Level - Basic/Fundamental
Who Should Attend
Manufacturers and Importers of food to be consumed in Canada and the US
Foreign Suppliers
Personnel responsible for the implementation of SFCR and FSMA
Food Safety and Quality Consultants
Food Industry Senior Management
GFSI Leads
HACCP Coordinators
Supply Chain Management Personnel & Purchasing Managers
Auditors
Food Plant and Facility Managers
Risk Management Managers
Government and Food Regulatory Personnel
Why Should Attend
Food allergies are a serious public health and food safety issue. Identification and control of food allergens in the food processing and handling environment is a top priority. Undeclared allergens in pre-packaged foods continue to be the leading cause of total Canada and U.S. food recalls. The US Food Reportable Registry identifies that 1/3 of recalls are caused by undeclared allergens.
Food allergy is an abnormal immune response to dietary components, usually proteins. Allergies affect 5 to 6% of young children and 3 to 4% of adults in westernized countries. It is estimated that anaphylaxis causes 150-200 deaths per year in North America. For the consumer suffering from allergies, avoidance of food allergens by carefully reading food labels is the most effective prevention. In an effort to protect Canadians suffering from food allergies, new allergen labeling regulations came into effect in 2012. In the US, the Food Allergen Labeling and Consumer Protection Act of 2004 (FALCPA) mandates that packaged foods comply with federal allergen labeling requirements. These also include foods packaged and labeled at retail.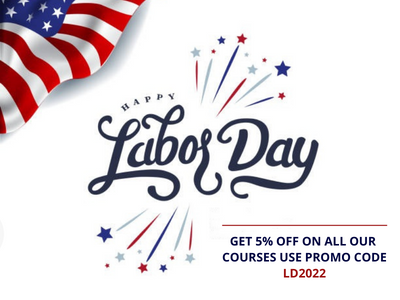 Couponcode-off5
Close
---
---
contact us for your queries :