4 Valuable Webinars To Understand Computerized System Used In An FDA-Regulated Environment
Disaster Recovery and Business Continuity Planning for Computer Systems Regulated by FDA
Presented by Carolyn Troiano

FDA guidelines are very specific in terms of how computer systems are to be managed, and each company should have a specific strategy and methodology, along with a set of rigorous tactical processes and procedures that prescribe how Disaster Recovery and Business Continuity Planning should be carried out. This is necessary to protect against the onslaught of threats and attacks, both from natural disasters and as a result of cyber-warfare.
This course will focus on the key aspects of Disaster Recovery and Business Continuity Planning efforts, including best practices and principles for handling this type of work in an FDA-regulated environment (i.e., the system "touches" product during the manufacturing, testing, or distribution of the product, or during any other functional activity). The material will include the various aspects of system and data related concerns, and the result will be a prescriptive approach to helping teams and individuals mitigate risk and reach a higher level of security and compliance.

Functional System Requirements Planning for Computer Systems Regulated by FDA

Presented by Carolyn Troiano

This course is intended to provide specific guidelines for coaching attendees on the best practices for developing requirements for computer systems regulated by the FDA. There are several key types of requirements that will be covered, including user, functional, performance, system, environmental, and other categories.
The attendee will learn about the requirements for planning, executing, and documenting the requirements and the Requirements Traceability Matrix (RTM), along with who is responsible and how these should be timed within the overall validation execution.

Legal, Regulatory and Policy Issues Related to Validation of Computer Systems Regulated by FDA

Presented by Carolyn Troiano

In addition, we will touch on elements of electronic records and electronic signatures (ER/ES, or FDA 21 CFR Part 11), as these have come under FDA regulations in the late 1990s. Specific criteria must be met in order to consider such a record or signature as valid in the eyes of FDA regulators.
Since 1983, with the issuance of the guidance document from the FDA on validation of computerized systems, this topic has applied to pharmaceutical products and the computer systems used to generate, collect, analyze, process, and report data. Subsequently, the FDA applied the same guidance to computer systems used in the biologics and medical device industries. More recently, the FDA has brought tobacco products under their regulatory jurisdiction and has applied guidelines for validation of computer systems used in the manufacture, testing, or tracking of tobacco-related products. This includes cigarettes, cigars, e-cigarettes, and other forms of smokeless tobacco, such as "pouch" products. There are specific legal and regulatory requirements for the execution and documentation of the computer system validation process. There are also policies needed to support these efforts.

Best Practices in Preparation for an FDA Computer System Validation Audit

Presented by Carolyn Troiano

Effective and compliant computer system validation is critical to any pharmaceutical or FDA-regulated organization. Following best practices for developing a validation program that includes planning, execution, and maintenance components will ensure that these efforts will meet all regulatory agency requirements and expectations. Preparedness will improve your relationship with the agency and ensure a more cooperative and successful audit experience. FDA requires that all computer systems used to produce, manage, and report on GxP (GMP, GLC, GCP) related products be validated and maintained in accordance with specific rules. You'll learn all about how to prepare your system validation documentation for an FDA audit of your company's computer systems. It is not enough just to validate a computer system and defend your approach to regulatory agencies. You will also need to ensure that the data and information collected, analyzed, and reported using the system can be defended effectively, as well. In this course, you will learn how to apply industry best practices to ensure that you and your system users and other stakeholders are fully prepared to defend your systems, data, and information to regulatory agencies. At the same time, you will learn how to do this in the most cost-effective manner.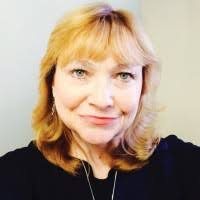 Carolyn Troiano has more than 35 years of experience in computer system validation in the pharmaceutical, medical device, tobacco, and other FDA-regulated industries. She has worked directly, or on a consulting basis, for many of the larger pharmaceutical and tobacco companies in the US and Europe. Carolyn developed validation programs and strategies and participated in the review of 21 CFR Part 11, or the FDA's electronic record/electronic signature (ER/ES) regulation. Carolyn is currently active in the Association of Information Technology Professionals (AITP), and Project Management Institute (PMI) chapters in the Richmond, VA area.
---
---
contact us for your queries :