4 Webinars to Understanding and Analyzing Financial Statements in Depth
The Making of Financial Statements : Accounting 101 Simplified
Presented by Carl Young
All business produce financial transactions. These transactions are transformed into three financial statements that indicate the financial results produced from these transactions. Results are expressed in required statements: Balance Sheet, Income Statement, and Cash Flow Statement. These statements provide the language that communicates the financial health of the company to its managers and stakeholders

Understanding & Analyzing Financial Statements
Presented by Carl Young
This webinar provides this simple platform and moves the many myths about accounting and financial statements to simple to understand and apply tools and techniques. Special emphasis is placed on an understanding of the various terms used. These financial statements are considered the language of business and the means and methods by which the financial health of the company is conveyed to the owners, managers, and stakeholders. The ability to understand and analyze financial statements is key and relevant to making sound business decisions
Profit and Loss Statements: What A Lender Needs to Know and Ask
Presented by Vincent DiCara
Profit and Loss Statements need to be examined by anyone who makes a loan to a business because Profit and Loss Statements tell us a number of things about a business. This program will examine the questions that need to be answered when evaluating the information contained in Profit and Loss Statements. This program will examine cash flow that can be identified as part of a Profit and Loss Statement and how that cash flow can be used to determine repayment ability.
Analyzing Financial Statements
Presented by Ron Sereika
It is difficult to get everything you need for a credit report as most of them have outdated financial information. One of the best things you can do especially for your major customers is to get audited financial statements. Any account that you sell to that is publically traded has financial statements available on their State's SEC.GOV website. Once you have the financial statements you now have the information and tools you need to make determinations for: Do you grant them a loan, do we buy our next piece of equipment from them, and will they be around to support the product if something goes wrong? Do we sell to them and how much?
If you are trying to sell to a new account, extend a loan to a corporation or individual, looking to purchase stocks or mutual funds or if you are looking to work at a new company, there is nothing better than to have audited financial statements in front of you to help you make these decisions. By viewing this webinar you will have new tools in your toolbox to help you make those decisions and also how to write up a summary to present to management to support your findings.

Carl Young is an Author, Speaker, Trainer, Consultant, and Coach. He holds an MBA and completed graduate studies in Accounting and Taxation. He is a former CFO of a 275M, high growth technology-based company. He has over 25 years of senior-level business management experience. In addition, he has over 25 years of training experience in finance, accounting, and business management. He taught Accounting I at the University level for 15 years. Former CEO of his own small parts manufacturing company as well as former Senior Financial Associate of the major consulting firm. Carl is a member of the following organizations: American Society of Corporate Controllers, Council of Experts (investment firm Gersen & Lehrman), Society of Industry Leaders (sponsored by Standard & Poors), and the National Association of Accountants.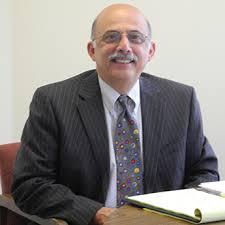 Vincent DiCara has been involved in evaluating and meeting the credit needs of small and medium-sized businesses for over thirty years as a business advocate, lender, credit analyst, and trainer. Since 1995, he has been providing expert training for lending professionals throughout the country who work in the public, private non-profit, and private sectors. Mr. DiCara's training programs have become known for their ability to foster an informal and participatory environment in which students are empowered to learn. Mr. DiCara was an owner and founder of Development Finance Training and Consulting, Inc. which he established in 2003. Upon leaving DFTC in early 2013, Mr. DiCara established DiCara Training and Consulting, LLC where he continues to provide the highest quality services to his clients in the banking, credit union, and economic development sectors.
Ron Sereika has over twenty-five years in credit management in the clothing, door and window manufacturing, wine and now the medical device industry. He holds a BS in Accounting and has received his certification in credit and finance from the Amos Tuck business school at Dartmouth University. Ron has been an instructor for NACM for 18 years teaching both the CAP and ACAP classes helping over 150 credit people prepare for their credit designations. Ron is currently the Credit Manager at CooperVision Inc, a $2B Global medical device company.

---
---
contact us for your queries :