2 Webinars For Achieving Success As A Manager And Assemble A Strong, Stable Management Team
Moving From An Operational Manager to A Strategic Leader
Presented by Chris DeVany

Prepare to make a transition. Instead of being buried in your department's ongoing activities, you'll become an innovator able to add value to your organization, its customers, and stakeholders. This course will provide you with the skills required to move your team or department forward decisively.

As enterprises have been growing far and wide, often international in scope, we find ourselves as executives and managers with our talent spread farther and farther, often at dozens and hundreds of locations. How do we 'get a better handle' on all this?

New Managers - What To Do; First, Second and Third

Presented by Teri Morning

A person's first promotion into a management position is usually both the most exciting and terrifying role of their career. Overnight everything changes and while exciting, there are many new expectations and responsibilities.

Knowing what to do in today's increasingly complicated employee situations can be difficult for even seasoned managers, and certainly so for a new manager who has never had training. For a new manager, such problems are intensified. Not providing a new manager with training and tools is a lack of support on behalf of the company. While today's managers are always being expected to do more with less, part of that "less" should not include forgoing training. Because knowledge is largely that which stands between a manager who becomes more confident and capable in their abilities and one who does the opposite.



Chris DeVany is the founder and president of Pinnacle Performance Improvement Worldwide, a firm which focuses on management and organization development. Pinnacle's clients include global organizations such as Visa International, Cadence Design Systems, Coca-Cola, Sprint, Microsoft, Aviva Insurance, Schlumberger and over 500 other organizations in 22 countries. He also has consulted with government agencies from the United States, the Royal Government of Saudi Arabia, Canada, Cayman Islands, and the United Kingdom.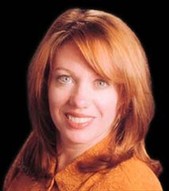 Teri Morning, MBA, MS specializes in solving company "people problems."

Teri is the founder and President of Hindsight Human Resources. www.hindsightcloud.com
Teri also sources HR software solutions for incident tracking, employee relations, safety (Incident Tracker), compensation (Compease) and performance management (Performance Pro).
Twenty+ years human resource and training experience in a variety of fields, including retail, distribution, architectural, engineering, consulting, manufacturing (union), public sector and both profit and non-profit companies.
Teri has enjoyed consulting with employers on their problems and trained managers and employees for over 20 years, meeting and working with employees from all types of businesses.

Couponcode-off5
Close
---
---
contact us for your queries :